Educational Assistance
Continued education is important for the company and the personal improvement of its employees. Martin Engineering will assist you in your educational endeavor through reimbursement for tuition, books and course supplies. To qualify, you must be a full-time employee and achieve a "C" or better grade. Reimbursement is 100 percent for courses that are job related; 50 percent for courses that are not job related up to a maximum allowable amount.
Wellness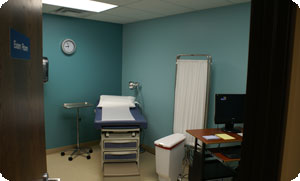 Martin Engineering is committed to the overall health and well being of its employees and families. A healthy workforce results in a more productive work environment, less absenteeism, fewer accidents, lower health care demands and greater overall savings by reducing the occurrence of disease and disability. Martin Engineering employees' families are encouraged to participate in challenges and disease screenings to help identify and reduce health risks before serious health problems occur or allow better management of existing conditions.

Martin Engineering supports its commitment with a comprehensive group health plan, onsite Wellness Center which provides employees screenings, coaching and counseling to help identify and manage health issues and illnesses and to assist employees and their family members in changes which will reduce their health and injury risks, improve their health
consumer skills and enhance their individual quality of life and well being.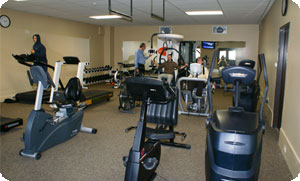 Smoke-Free Enviroment
To maintain a safe and comfortable working environment and ensure compliance with applicable laws, smoking in the company's offices, facilities and property is prohibited.
Employee Fitness
To improve health and reduce stress, Martin Engineering offers an on-site Fitness Center. It allows employees, spouses and their children 14-18 years of age to enjoy the benefits of a health club without the hassles, crowds or cost. Work out before work, during lunch or after work -- the fitness center is open seven days per week during posted hours.
Vacation
Martin Engineering offers a very generous vacation and holiday package. In most cases, it exceeds the industry by one week. Based on length of service, you earn up to five weeks of vacation. Hourly employees are also entitled to 24 hours paid personal time per year. In addition to the vacation and personal time, Martin Engineering provides 11 paid holidays: New Year's Day, Memorial Day, Independence Day, Labor Day, Thanksgiving Day, Friday after Thanksgiving, Christmas Day and the four normal working days between Christmas and New Year's Day.
Financial Programs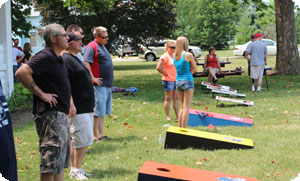 401K Plan
Martin Engineering's professionally managed 401K plan allows an employee to set aside up to 25 percent of his/her pre-tax income as savings for retirement. The plan offers a number of investment choices for these savings, from fixed rate of return investments to more speculative growth funds. Martin Engineering matches up to 100% of the first 3% and 50% of the next 2% the employee contributes.
Credit Union
All Martin employees have the opportunity to join CEFCU, a federally chartered credit union. CEFCU provides a full range of financial services, from savings and checking plans to credit cards, discount brokerage and insurance, as well as loans and mortgages.
Insurance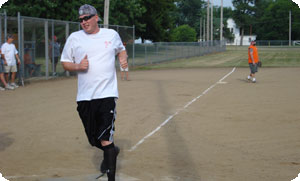 Health Insurance
Martin Engineering offers a comprehensive group health insurance plan which includes medical, dental and vision coverage, along with a prescription program. Our plan covers most medically necessary procedures at 80 percent in-network and preventative dental at 100 percent. The employee co-payments and deductibles are very reasonable and competitive. An employee is eligible for the group health insurance after 30 days of employment.
Life Insurance
Martin Engineering provides company sponsored life insurance for all employees. The amount of coverage is based on the employee's annual salary. Employees may voluntarily purchase additional term life insurance at group rates. This policy is convertible and may be converted to an individual life insurance policy upon termination.
Disability Insurance
If you suffer a disability that prevents you from performing your usual duties and responsibilities at Martin Engineering, wage continuation is provided if you have been a full-time employee for more than six months. Benefits are not payable when disability results from accident or illness for which benefits are provided under Worke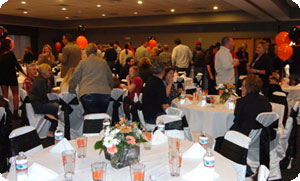 r's Compensation. The amount of wage continuation depends on your length of service.
Miscellaneous Benefits
Service Awards
Martin Engineering recognizes our employees for their loyalty and years of service. Beginning at five years of service and then every five years thereafter, employees may select a gift of their choice.
Company Parties
Company parties are hosted a couple of times a year, which encourage employees to socialize outside of the work environment. Children and spouses are invited to most of the parties furthering our family-based culture.
Employee Activity Committee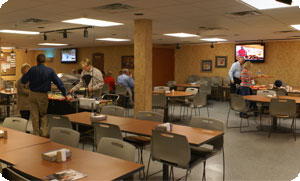 A mixed group of employees host motivational activities each month for the employees. Activities include summer give away drawings, Nacho Day, Root Beer Float Day, etc.
Martin Engineering Café
We have our own Café that serves two full meals a day to our employees at a nominal fee. This facility allows our employees to get a great meal and meet with their coworkers, all at a very small cost.