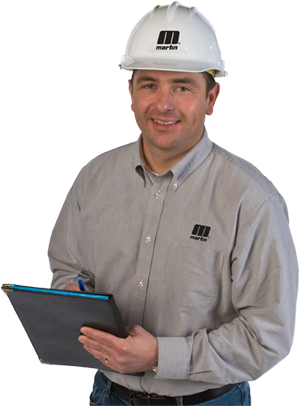 Martin Engineering is confident that the future will hold continued growth and success. Martin has maintained its focus on our core beliefs and values.
A reputation for high quality products and for developing unique, practical solutions to age-old problems.


A commitment to aggressive marketing and sales support, including advertising, trade shows appearances, marketing literature and videos, and prospect tracking and qualification programs, in order to increase market penetration and market share.

A dedication to increasing our presence and our profitability in the global marketplace.

Openness to using the latest tools in manufacturing and in information management to control costs and to produce effective, high-quality products.

An emphasis on continuing product and service innovation, with a full-time research and development staff devoted to new products.

A belief in our products and our capabilities.
At Martin, we believe there's more to being a leader than producing safe and innovative bulk materials handling products and technologies. Our commitment to expand, develop and improve bulk materials handling through innovative solutions is matched only by our passion and dedication to improving the world through responsible citizenship. A fundamental element of our culture is our commitment to operating in smart, sustainable and compassionate ways to improve how we serve our customers, our employees and communities worldwide. We believe that acting responsibly and giving back provides long-term, sustainable benefits.