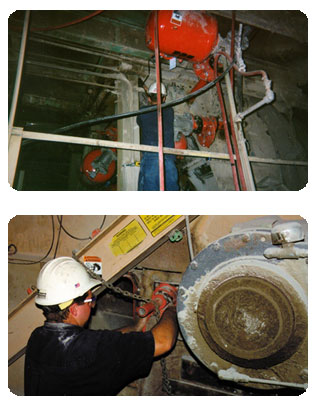 MartinPLUS® Specialized Maintenance takes ownership of your bulk material handling systems.

With MartinPLUS® Specialized Maintenance Services, there are no surprises. Systems stay up, material keeps moving and maintenance costs stay on budget. Fugitive material is controlled and the system is safe and code-compliant.

Select from three packages to meet your needs, with customization available.

Inspect & Adjust
At predetermined intervals, certified technicians inspect your system, clean and adjust components and provide a detailed report on conveyor condition and performance.

Repair & Replace
This package improves the availability and efficiency of your belt conveyor system and your workers. It includes the timely replacement of wear parts or repair of Martin® conveyor components.

Improve & Optimize
MartinPLUS® technicians take complete ownership for your belt conveyors, replacing components, upgrading performance as required and identifying opportunities to improve productivity.

Alternative Custom Option
A special combination of services and options can be formulated to meet the unique needs of your plant's equipment and process.