Vibrator Enhances Dump Performance
Published: April 15th 2016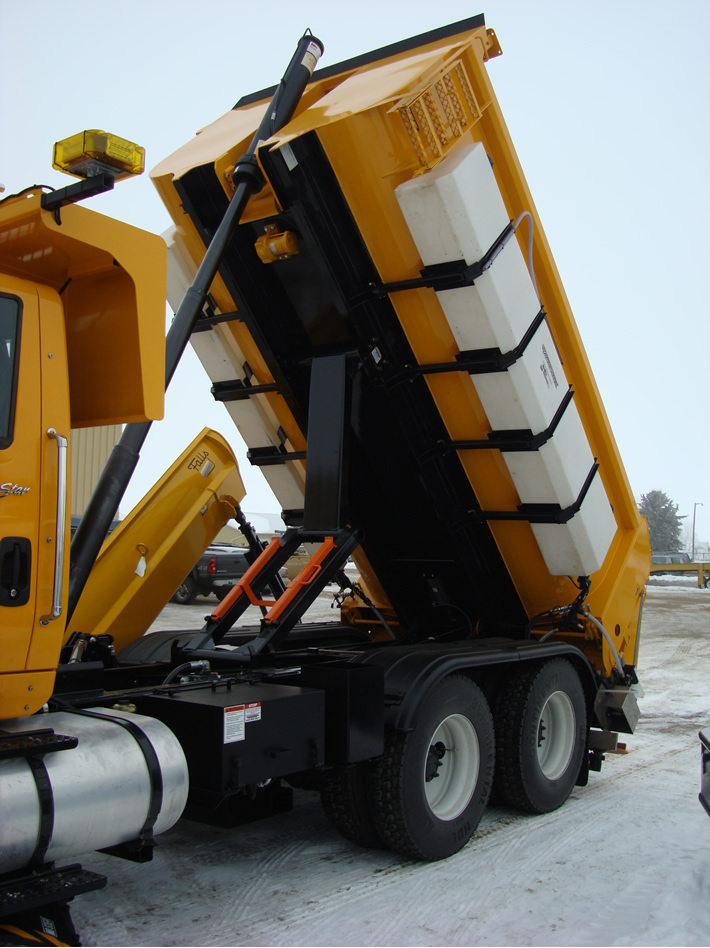 Dump bodies from Towmaster Inc. feature the Cougar® DC-3200 12V Truck Vibrator from Martin Engineering. Located at the center front on the underside of the body, the vibrator delivers 4,000 cycles per minute with 3,200 pounds of force, releasing sticky materials and eliminating the need to raise the body to its steepest angle.
"You don't have to get in the body and shovel out the corners," says Tim Erickson, truck equipment sales manager for Towmaster.
"All of our dumps are primarily constructed from Hardox-450 material," Erickson says. "It's a tough, abrasion-resistant steel that was primarily designed for the mining industry. It has high tensile and yield strength so it won't dent or wear out like lighter steel.
"Measuring 10 3/8 by 9 3/4 by 6 7/8 inches, the vibrator weighs 36 pounds and is sealed against harsh service environments.
"Vibrators have been around for a long time but were never in a small footprint package," Erickson says.Vibrators have been included on Towmaster dump bodies since the formation of its truck division in 2008, Erickson says. "We were looking for a reliable product that was sealed to the corrosive environment and also had the vibration strength to do the job it was intended for. So there were three main factors: size, reliability and power."
Towmaster's dump bodies range from 9 feet, 6 inches to 20 feet in length. The EDGE SC/SS model has a square body, while the EDGE RC/RS has a radial design. Both models have tailgates with a reinforced top edge, greaseable hinge pins and positive locking mechanism. Other features include scissor or telescoping cylinder hoist, one-piece Hardox-450 floor, 8-by-12 I-beam longsills and 8-inch channel rear bolster. Custom configurations are available.
Article originally appeared in Gas, Oil & Mining Contractor.
Wait! Consider Our Free Expert Assistance For Any Technical Decisions...
9 out of 10 customers benefit from our expert advice. We highly suggest you take advantage of this Free Assistance to ensure proper product selection and consideration of all components needed to solve your problem. Use the contact options below to get started!
Call Us Today
800-544-2947