Eliminate the risk of inhalation and explosion caused by fugitive dust!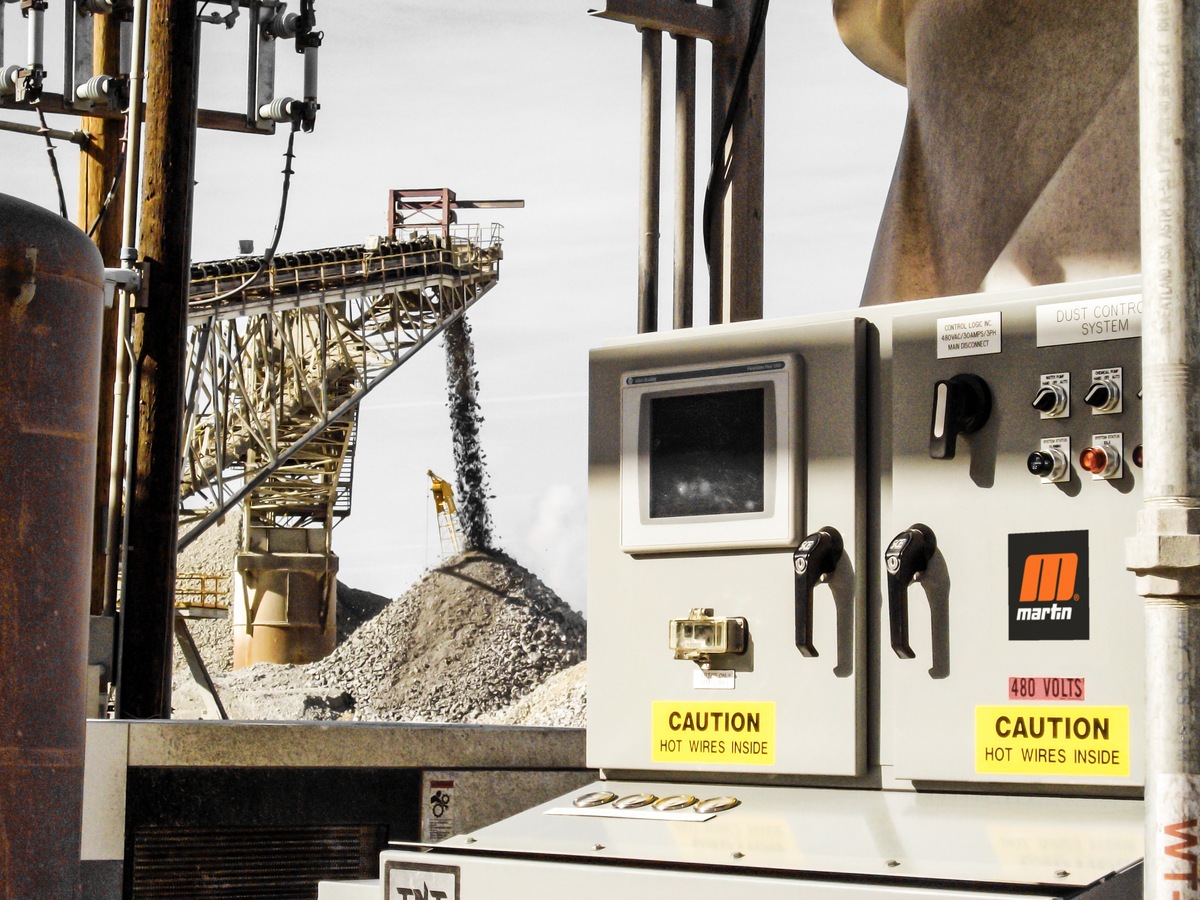 At Martin Engineering, we take dust seriously! In addition to causing health issues when inhaled, it can ignite and explode under the right circumstances. Our dust management solutions are the most effective in the business. We offer filtration products that pull airborne dust out of the air and return it safely to the material stream. We also manufacture equipment that contains dust at the source and provide solutions that suppress dust after it's in the air.
Once it's airborne, fugitive dust gets everywhere. At an outdoor operation, it can travel long distances if the wind is blowing. It works its way into the tiniest spaces, including places where it can damage equipment and electronics. Keeping dust under control delivers multiple benefits, including:
Less material loss - When dust escapes the material flow, that means it's not being sold for a profit, so keeping it under control boosts profitability.
Healthier work conditions - When respirable dust gets in the air, it can end up in the lungs of workers, causing a wide range of health problems.
Zero risk of explosion - While dust explosions are usually associated with coal mining, any type of uncontained dust can ignite under the right circumstances.
Less time spent on cleanup and maintenance - When fugitive dust settles, it can accumulate on the floor or even inside equipment and electronics, causing unscheduled downtime to clean up the mess and maintain equipment.
Better environmental compliance - At outdoor operations, like strip mines, runaway dust can infiltrate lakes, rivers and other environmentally sensitive areas.
Industry Applications For Dust Control Products:
Our Solutions For Your Biggest Challenges:
Absolutely No Excuses Guarantee
No Risk. No Hassle.  If, for any reason, you're not completely satisfied with your product or solution, we will happily honor our Absolutely No Excuses Guarantee and fully refund your money or provide a better solution for you. Period.
Learn More About All Of Our Guarantees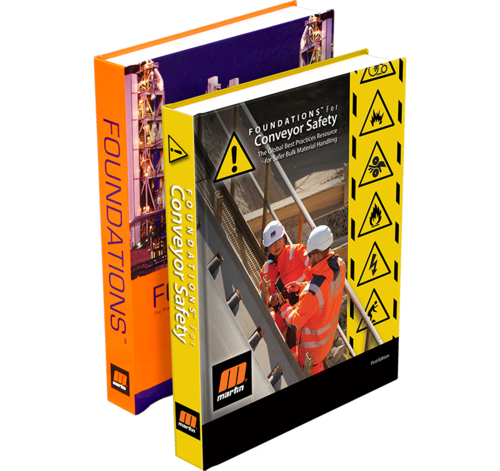 Foundations™ for Conveyor Safety
Learn to Calculate your Return on Conveyor Safety™ with our compilation of worldwide best practices for safer bulk material handling in this first-ever textbook dedicated exclusively to the safety of conveyor systems.
Request Your FREE PDF or Hard-Back Copy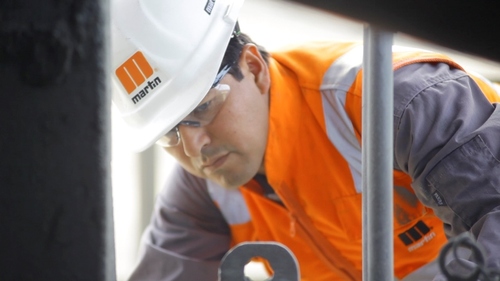 Save With Our Martin® Walk the Belt™ Service!
Every conveyor is different, even within the same facility! We can provide regularly-scheduled reviews of your bulk material handling system components, involving a specialized crew with the expertise necessary to achieve high operating standards, keeping the conveyor system running at maximum productivity. Immediate data and photos will be available to facility managers and our suggestions will ensure long-term savings and efficiency.
Get Your Belts Reviewed By People Who Know What They're Looking At -- At No Charge!
Call Us Today
800-544-2947