Mr. Blade® guarantees clean belts at all times without having to dedicate internal resources to maintain them.
Visiting plants all over the world in every industry, we find that 9 out of 10 belt cleaners in the field are not installed or maintained properly to achieve optimum results, and we are on a mission to change that fact. We want our products to provide the best possible outcome and are taking the responsibility into our own hands to ensure peak performance at all times. It's Mr. Blade® to the rescue! 
All backed by our Forever Guarantee!
Giving you FREE Martin® mainframe and tensioner parts for LIFE, as long as you use Martin® Replacement Blades.
This program is brand new, FREE and 100% unique.
For the price of a replacement blade, Martin expert technicians (MSHA & OSHA Certified), will include:
Free Personal Delivery
Free Professional Blade Installation
Custom On-Site Cutting
Free Mainframes and Tensioner Parts As Needed
A Professional Survey Of Your Full System
Guaranteed Optimal Performance For The Life Of The Blade
Continued Regular Service Of Your Belt Cleaning and Sealing Systems
You'll have time to focus on the rest of your job while the Martin Mr. Blade® Team does all the maintenance on your cleaning and sealing systems!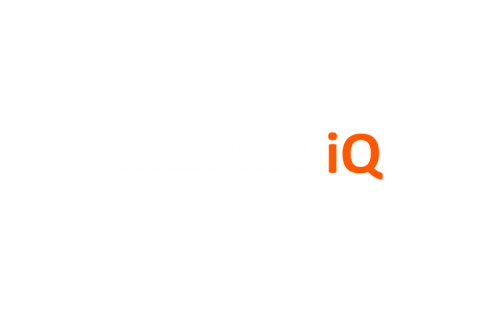 Martin Data Collection Program
With the Martin® iQ app, we are able to maintain lifetime records of your conveyors using Martin replacement blades. By providing you access to this data, budgeting and planning is easier. By tracking your conveyors, we also know when to return and what equipment to bring to keep your conveyors and belt cleaners running at optimum efficiency.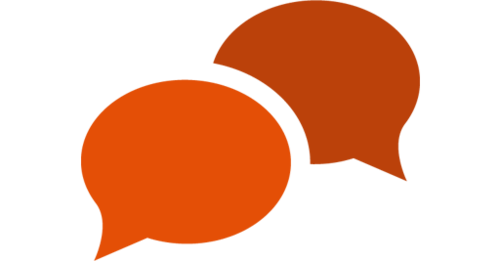 Our clients are already saying....
 "This is an absolute no-brainer!"
"How can I sign up right away?"
"There is no possible price comparison for what you get..."
Call 1-844-672-5233 Or Click Here!
Mr. Blade® Guarantees Optimal Cleaning Performance for the Life of the Blade!
You'll appreciate these significant benefits:
A consistent supply of freshly molded, high-quality blades delivered directly from the factory. Competitor retrofit blades are available to replace blades from any manufacturer.
Each van is equipped with a band saw, milling machine and all tools required for custom-fitting, accurate installation and precise tensioning. Giving you professional blade installation by a trained Martin technician, FREE OF CHARGE!

Dramatically reduce your overall cost of ownership by turning over responsibility for stocking, delivering, installing and maintaining replacement blades; freeing up plant resources for other tasks.
Techinicians are safety-trained and carry MSHA and OSHA training credentials.
We ensure blades are installed and tensioned correctly, and guarantee performance for the life of the blades.
A lifetime record of all your conveyors using Martin replacement blades and services with access to data on the total annual cost for budgeting purposes - with recommendations for improvements.
Continual detailed monitoring and maintenance of your belt cleaning and sealing systems, tracking your conveyors in our computer system, so that we return on time and with the needed equipment. 
All backed by our Forever Guarantee! 
Giving you FREE Martin® mainframe and tensioner parts for LIFE, as long as you use Martin® Replacement Blades.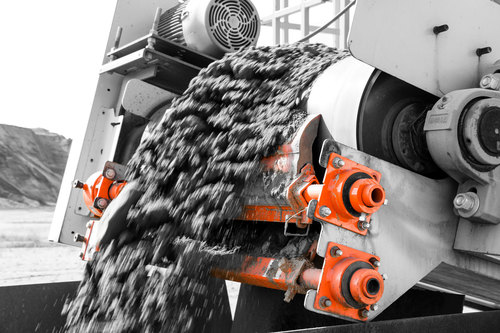 Martin® Forever Belt Cleaner Guarantee
We are so confident in the performance of our belt cleaners that we proudly offer the industry's first Forever Belt Cleaner Guarantee, an exclusive offer available for current Martin® replacement blade customers. We will provide Martin® replacement tensioners and mainframes for any belt cleaner assemblies as required – whether the ones we're replacing were manufactured by us or not – absolutely free of charge for as long as we have a service relationship including FREE blade installation, tensioning, and hardware upgrades, helping to maintain maximum performance and keeping your belt cleaning system running in like new condition – FOREVER!
Learn More About Our Guarantees Here
Martin® Replacement Blades Are Guaranteed to Provide the Best Price / Performance Ratio Of Any Blades on the Market.
When you need replacement blades for your belt cleaners, why settle for anything less than the longest-lasting, most-effective blades in the industry? 
Martin has designed, built and deployed a custom-built computer controlled polyurethane casting system to ensure that we product the highest quality blades possible.
The computer controlled devices in our urethane manufacturing systems allow us to monitor product quality continuously.
Martin is the only supplier of belt cleaning equipment that manufactures blades on multiple continents with computerized equipment, custom designed by Martin engineers.
Martin, in cooperation with our global chemical partner BASF, is the leader in the development of high-performance urethanes, ensuring exceptional quality and product satisfaction.
Martin's blades are engineered to perform better than competitor's designs by utilizing our patented CARP profile - not to mention up to 53% more urethane in the wearable area.
Martin offers replacement blades for any other manufacturer's belt cleaners that can be quickly and easily fitted to any existing mainframe.
Martin is the largest manufacturer of conveyor belt cleaners in the world, responsible for many of the innovations that have appeared in belt cleaning over the last 40 years.
Martin® blades are made better, so they last longer!
Wait! Consider Our Free Expert Assistance For Any Technical Decisions...
9 out of 10 customers benefit from our expert advice. We highly suggest you take advantage of this Free Assistance to ensure proper product selection and consideration of all components needed to solve your problem. Use the contact options below to get started!
Call Us Today
800-544-2947
Contact Us!
Call Today 800-544-2947
100% Money-back Guarantee
---