Martin Attending MINExpo INTERNATIONAL® 2016
Published: August 15th 2016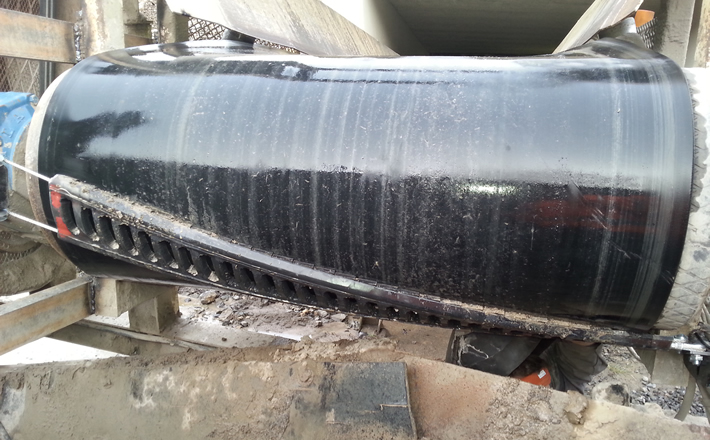 [Las Vegas, NV] – A broad range of advanced technologies for safer and more productive bulk handling will be on display at MINExpo INTERNATIONAL® 2016, as Martin Engineering unveils new and improved component designs for conveyor belt cleaning, dust management, load containment, risk reduction and improved material flow. Visitors to indoor booth #4015 will find interactive product displays and demonstrations, Foundations™ Safety Seminars on the upper deck and even a unique game for attendees to test their abilities for a chance to win a variety of valuable prizes.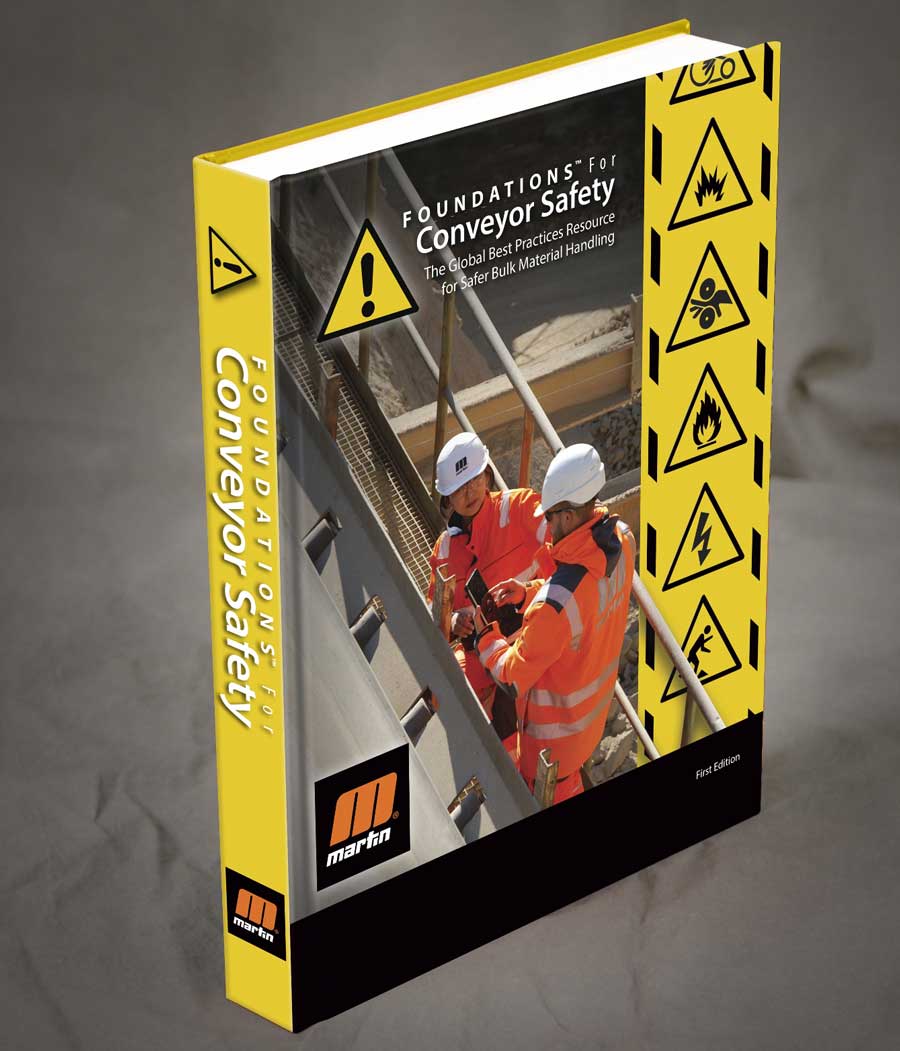 A highlight of the company's exhibition will be the industry's first-ever reference book dedicated to reducing conveyor risk and injuries. A collaboration of experts with vast experience in bulk material handling from around the world, Foundations™ for Conveyor Safety was written and published with the simple mission of improving conveyor safety. It's designed to educate readers by identifying hazards, danger zones and unsafe work practices around conveyors, helping raise awareness and provide guidance to management, operators and maintenance personnel. The content provides a detailed overview of hardware solutions, global best practices, risk assessment and safer conveyor construction, with a summary discussion of the return on safety investment and how to measure the payback.
Among the featured products will be the Martin® Roll Gen™ System, a patent-pending design to create a self-contained mini power station that allows operators to run a wide variety of electrical systems, including monitoring devices, safety mechanisms and pneumatic belt cleaner tensioners. The Martin® Roll Gen™ System can also be used to power tracking devices, industrial lighting and solenoids for air cannons or dust control in areas without convenient access to an electrical source. Able to be retrofitted on existing idler support structures, the device is considered a first step toward eliminating power production obstacles, as conveyors move into the next generation of "smart systems" that are predicted to be more sustainable and autonomous.
The company's outdoor booth #12440 will be dedicated solely to Martin Engineering's new Mr. Blade® Program, a new factory-direct replacement program for belt cleaners, delivering fresh polyurethane blades, specified and custom-fitted on-site and installed free of charge. Customers are assured of accurately-sized, professionally installed and properly tensioned replacement blades that are matched to their specific applications, providing optimum cleaning performance and service life. Mr. Blade® guarantees perfect pressure for the life of any blade installed by Martin Engineering technicians, providing continuous optimal cleaning performance. The company will have one of its custom-designed vans on site doing live demonstrations of cutting and preparing belt cleaner blades.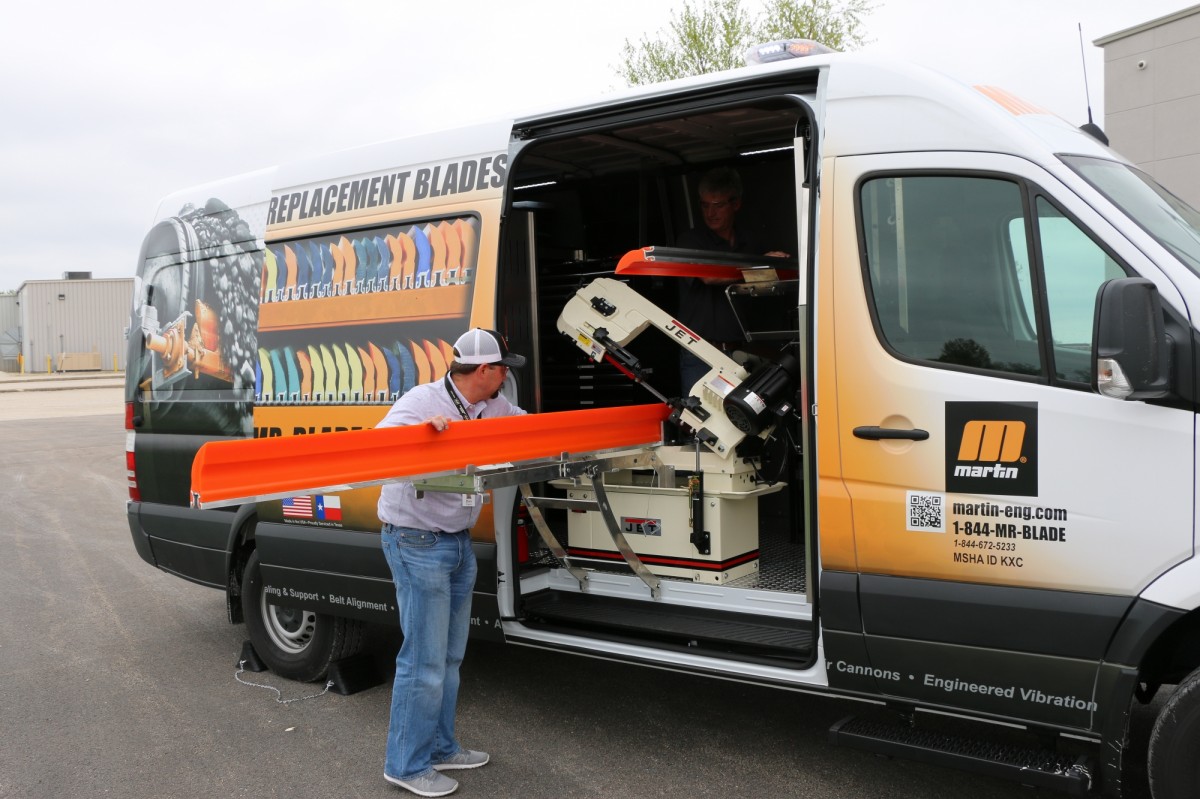 A variety of new belt cleaners will also be on display indoors, including the patented CleanScrape™ Cleaner design. The unique system has been recognized by the Australian Bulk Handling Award in the "Innovative Technology" category for its engineering and potential benefits, which include low belt wear, extended service life, reduced maintenance and low cost of ownership.
Visitors will also be able to view Martin Engineering's safe-to-service primary belt cleaner and the patented Martin® QB1™ Cleaner HD, manufactured with the firm's unique "CARP" (Constant Angle Radial Pressure) technology to maintain the most efficient cleaning angle throughout its service life. The Martin® QB1™ Cleaner HD features a no-tool replacement process that can be performed safely by one person in less than five minutes.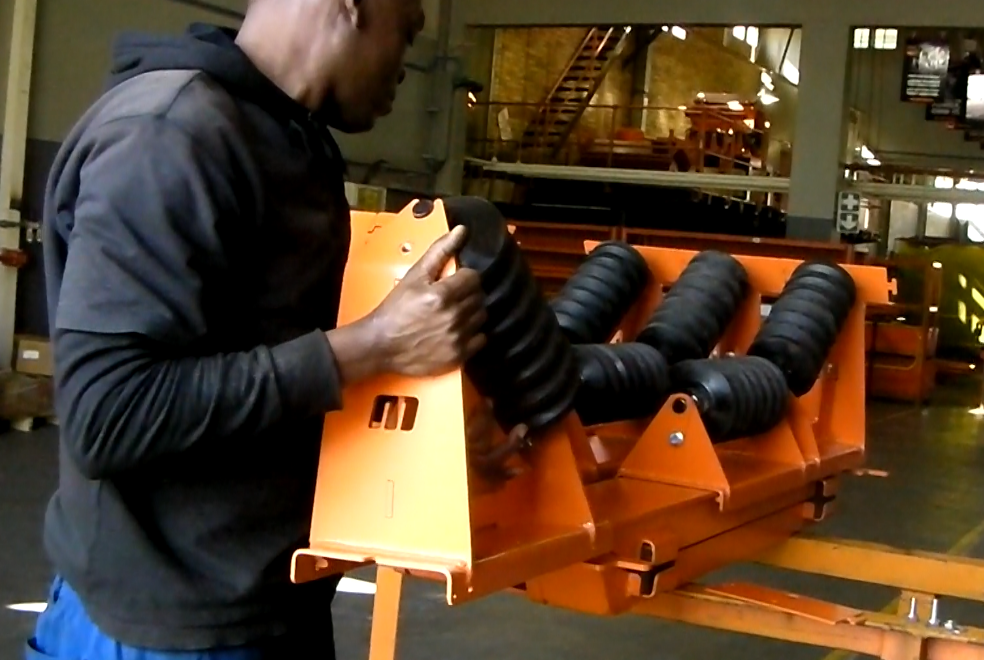 A selection of dust management and load zone technologies will be on exhibit, including customizable suppression systems, high-speed impact cradles and Martin® ApronSeal™ Double Skirting, which provides two wear surfaces on a single elastomer sealing strip installed along the bottom of the skirtboard in a belt conveyor loading zone. The Martin® High Speed Impact Cradle will be in the spotlight – a unique, patent-pending design that's able to absorb greater impacts than conventional impact cradles, without sacrificing its sealing ability. Engineered to withstand the severe conditions, heavy loads and faster speeds of today's mining conveyors, the new cradle features a modular, slide-out design that allows safe and easy service with a minimum of downtime.
Among the flow aids featured at the event will be the company's heavy-duty electric vibrators to facilitate material movement, including factory-direct replacement motors for shakers, screening equipment and material separation. Built specifically to withstand the rigors of heavy industrial applications and continuous use, the designs are finding utility in high frequency vibratory screens, sizing equipment, dewatering operations and other vibratory equipment for the mining industry. The indoor booth will also feature a variety of air cannon technologies and nozzle designs to prevent clogs and break up accumulation in storage vessels, chutes and loading equipment.
Call Us Today
800-544-2947