Martin Introduces New Cougar® THD Hydraulic Vibrators
Published: March 25th 2016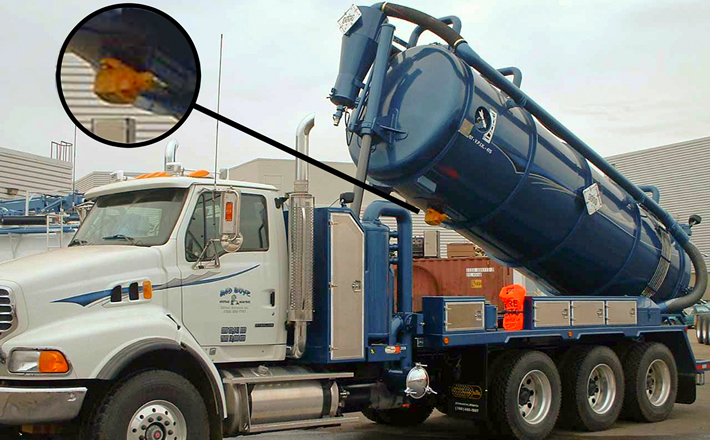 [Neponset, IL] – A global leader in industrial vibration technology has introduced the next generation of vibrators for vacuum and pump truck applications, featuring smaller, lighter designs that deliver more force per size/weight than preceding models. Unlike electric 12-volt units, are powered by hydraulic fluid – with sealed bearings for greater reliability and longer service life – ensuring a thorough and safe offloading process, without the need to manually break up stubborn loads. The extremely durable, low-maintenance units help lower risk, speed up material handling and reduce operation costs. Drivers are finding that the reduced offloading times can mean more runs per day, with less downtime.
"In cold weather, longer periods of vibration are often needed during offloading to loosen frozen material within the tank," explained Larry Horrie, Territory Manager for Martin Engineering.
"This puts a high demand on 12-volt tank vibrators and causes them to break down frequently. In low-temperature regions, like Alaska and Canada, material can stick to the inner walls of the tanks, which will decrease the truck's hauling volume if it's not effectively removed. We designed the THD series as a replacement with the ability to run continuously, with virtually no service required."
Designers shaved two inches off the housing profile from the company's existing hydraulic models. Additionally, a high strength aluminum frame was used to reduce weight by about 50 percent. Developed to withstand continuous duty even in harsh service environments, the re-engineered units also provide more versatility in mounting and easier relocation.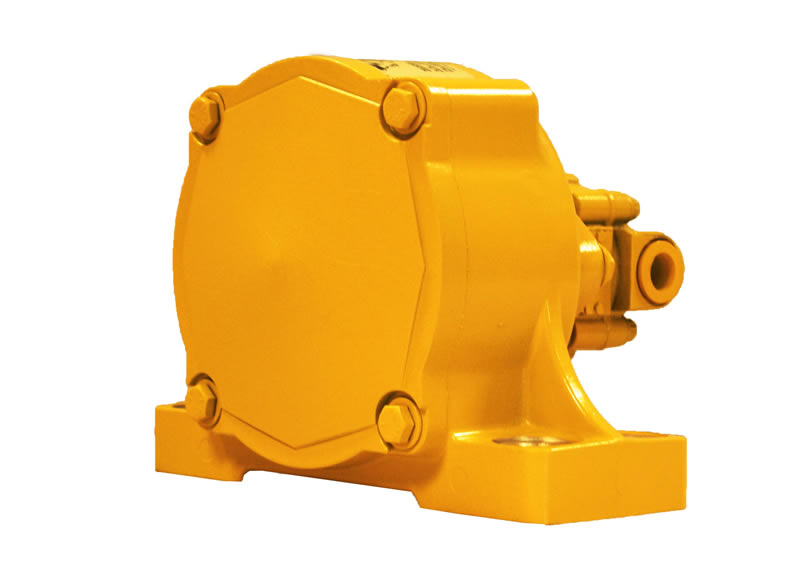 Faster, Safer Offloading
Debris hoppers on hydro excavators and vacuum loaders have a dump mechanism that rises as much as 50º for offloading, but often the contents resist emptying. "These vibrators allow the operator to flip a switch from inside the cab and break the surface tension, quickly evacuating the material," Horrie continued. "It reduces offloading and clean-up time, and also helps avoid the temptation for personnel to manually intervene in an effort to extract the entire load."
Both types of collection and disposal vehicles use hydraulics to tilt and empty their tanks, and the Cougar® THD Hydraulic Vibrator utilizes the same hydraulic fluid to power its efficient rotary motor. Based on an internal rotating counterweight design with variable speed controls, the Cougar® THD Hydraulic 1600 and 2500 Vibrators deliver up to 1600 lbs. (725.75 Kg) and 2500 lbs. (1134 kg) of force, respectively. Both models are available with standard bolt patterns to replace most vibrator designs on the market, including a 4M rectangular layout using four 5/8-inch bolts and a 2V center-inline pattern with two ¾-inch bolts. They can be ordered with a steel or aluminum mounting plate, or without a plate.
Often located on the bottom of the tank, both units deliver up to 4000 vibrations per minute (VPM). According to Horrie, "Engineered vibration reduces the need for workers to engage in dangerous tank entry, which not only requires a confined space entry permit and another worker assisting the process, but also exposes workers to potentially harmful material."
Horrie said that productivity and safety were both high priorities for the new design. "The THD series went through extensive field testing to prove its reliability and effectiveness," he concluded. "But the best result has been the positive response we've received from our customers."
Call Us Today
800-544-2947