Martin Cares About Your Safety!
Published: April 21st 2017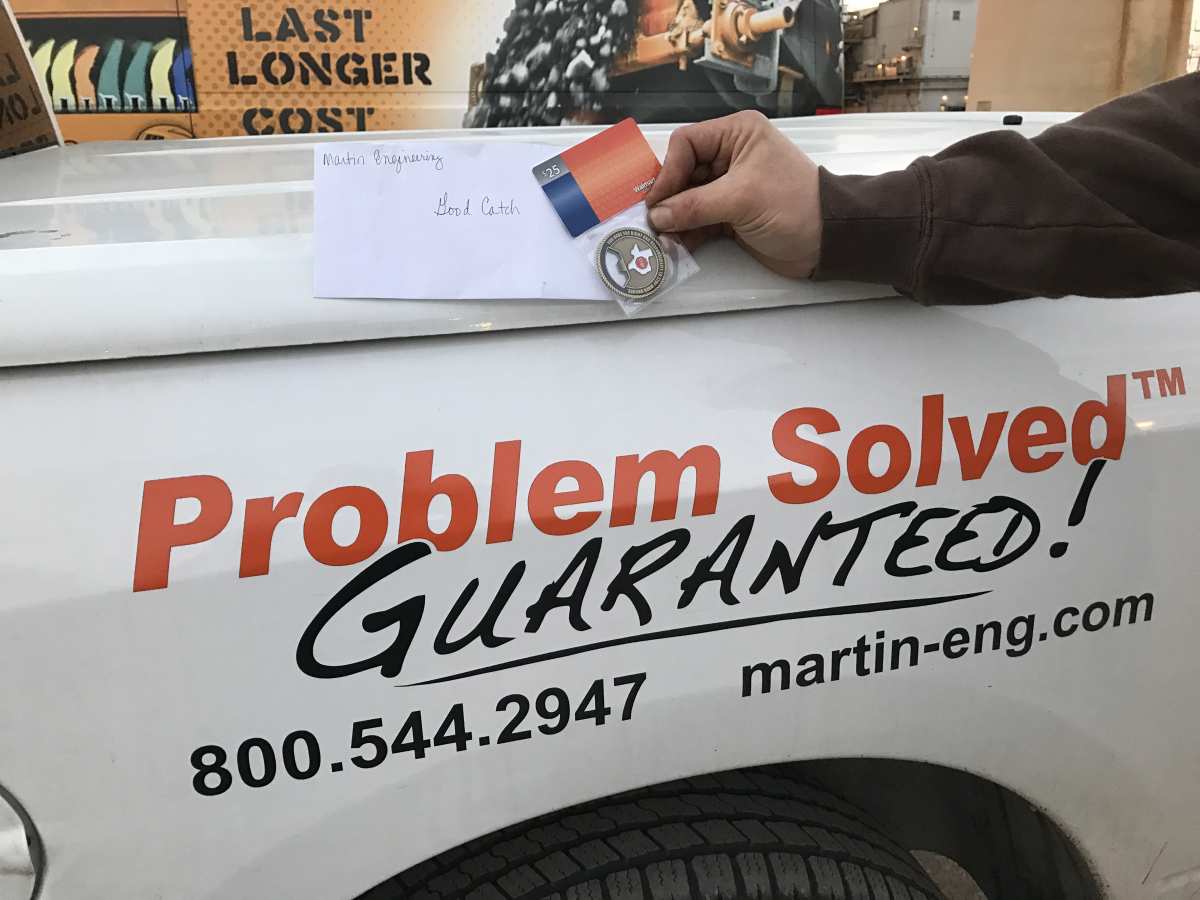 Our Mr. Blade® crew recently received a Safety Award while on a job site. Mr. Blade® crew members found a belt issue and
reported it. The belting company had strung the new belt under one of our secondary cleaners. If this conveyor would have started up, it would have damaged the belt, the cleaner, and possibly the pulley. This damage would have cost the plant a substantial amount of money as well as put workers in harm's way. This is a perfect example of how Martin cares about your Safety and your Process.
Wait! Consider Our Free Expert Assistance For Any Technical Decisions...
9 out of 10 customers benefit from our expert advice. We highly suggest you take advantage of this Free Assistance to ensure proper product selection and consideration of all components needed to solve your problem. Use the contact options below to get started!
Call Us Today
800-544-2947