New Replacement Program for Conveyor Belt Cleaners: Free Delivery, Installation & Service
Published: September 30th 2016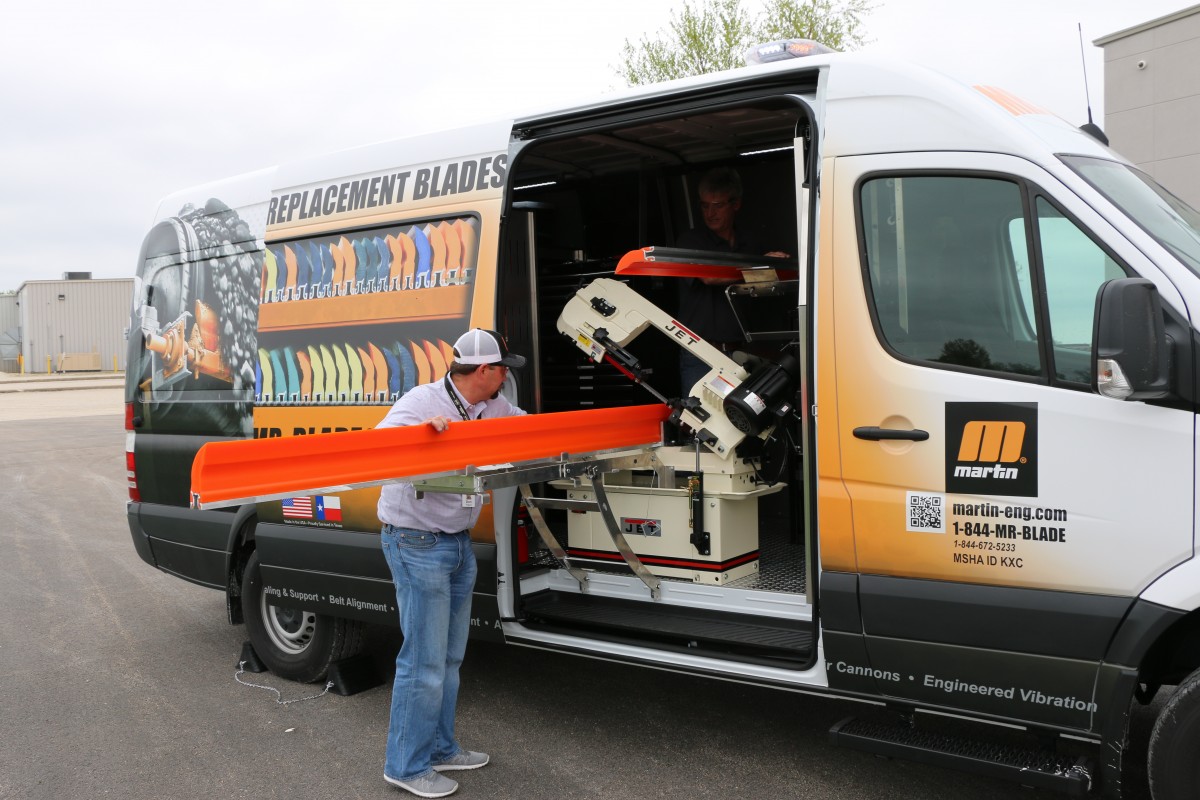 [Neponset, IL] – A global innovator of conveyor technology for clean, safe and productive bulk material handling applications has announced a new factory-direct replacement program for belt cleaners, delivering fresh polyurethane blades, specified and custom-fitted on-site and installed free of charge. The new program from Martin Engineering assures customers of accurately-sized and professionally installed replacement blades that are matched to their specific application, providing optimum cleaning performance and service life. The company assures customer satisfaction on any cleaner with its exclusive Forever Guarantee, which specifies that users will experience better cleaning, longer service life and lower cost of ownership.
"Although many conveyor users probably don't realize it, product freshness is a significant issue for urethane belt cleaners," explained Chris Schmelzer, Director of the Wear Components Business Group. "Because urethane is a hygroscopic material, it tends to absorb moisture from the ambient air over time, which causes a degradation of physical properties. The process gradually decreases the cleaning performance and shortens wear life.
"Most manufacturers produce their cleaners in large lots, based on projected sales volumes," Schmelzer continued. "They often sit in inventory for a lengthy period of time. Many suppliers also sell their products through distribution, which can extend the shelf time even more. The result is a component with a degraded life expectancy, one that often delivers reduced performance, particularly if the customer is also stocking the replacement blades. In our experience, the usable period is about two years, and after that point the blade's physical properties are likely to be affected."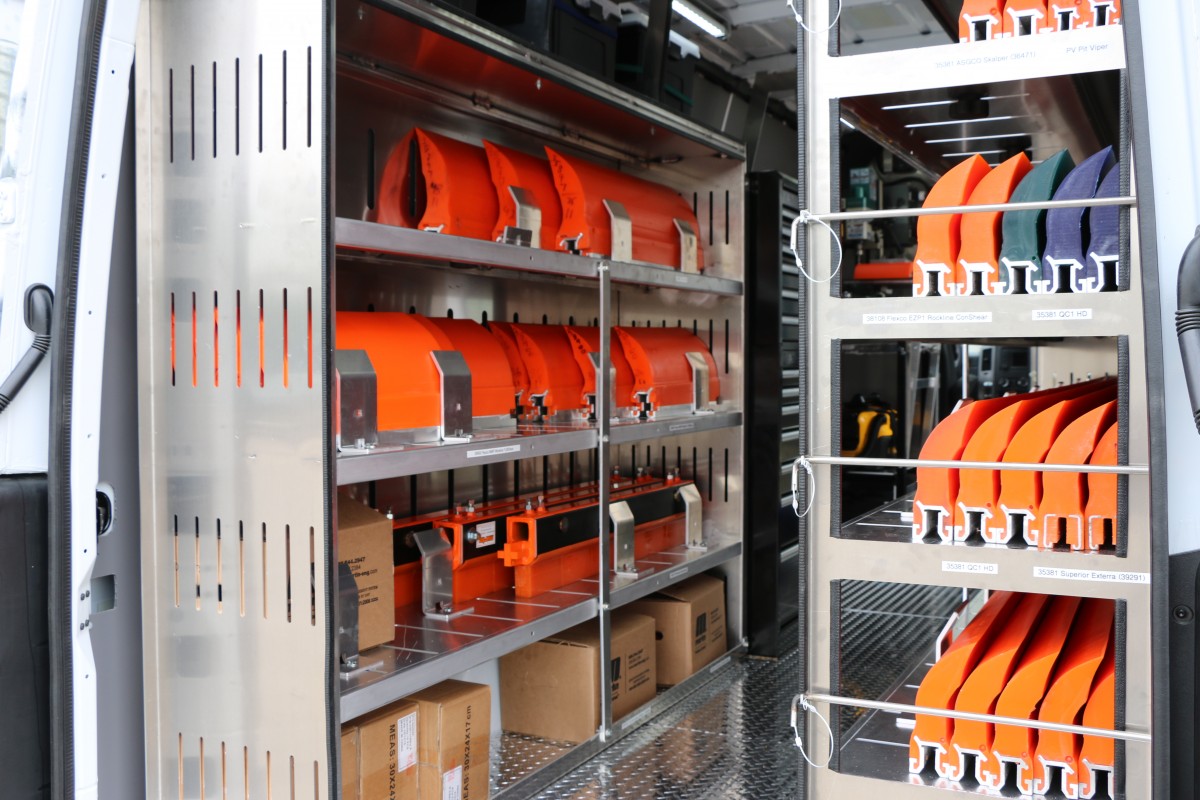 Martin is able to guarantee product freshness as a result of its custom-designed urethane molding cells, which produce just-in-time manufacturing of its belt cleaners to deliver blades within the shortest possible lead time, without the need to carry aging inventory in its warehouses. The technology is currently in use at Martin business units on three continents, and plans are already set to place the modular work cells in additional manufacturing facilities. The company is believed to be the only belt cleaner supplier that has designed its own process and equipment to produce molded blades, drastically reducing the lag time between manufacturing and use. The Mr. Blade® program eliminates shipping and labor costs by having new blades delivered and installed direct from the factory, with no wasted shelf time.
Also included are regularly-scheduled inspections, adjustment and blade replacement as required on all Martin® belt cleaning systems, as well as the company's 18-point Walk the Belt™ audits emphasizing worldwide best practices from the new Foundations™ for Conveyor Safety book. All services are covered in the blade pricing, with no contract required.
As part of the new program, the company will maintain an electronic record of operating conditions on all conveyors using its equipment. This data will be updated regularly, providing management with an operational assessment of vital components, including recommendations for avoiding costly failures and system downtime. Further, MSHA-certified MartinPLUS® service technicians will adjust, repair or replace the main frame and tensioner of any belt cleaner at no charge, for as long as the customer maintains a "Mr. Blade" service relationship.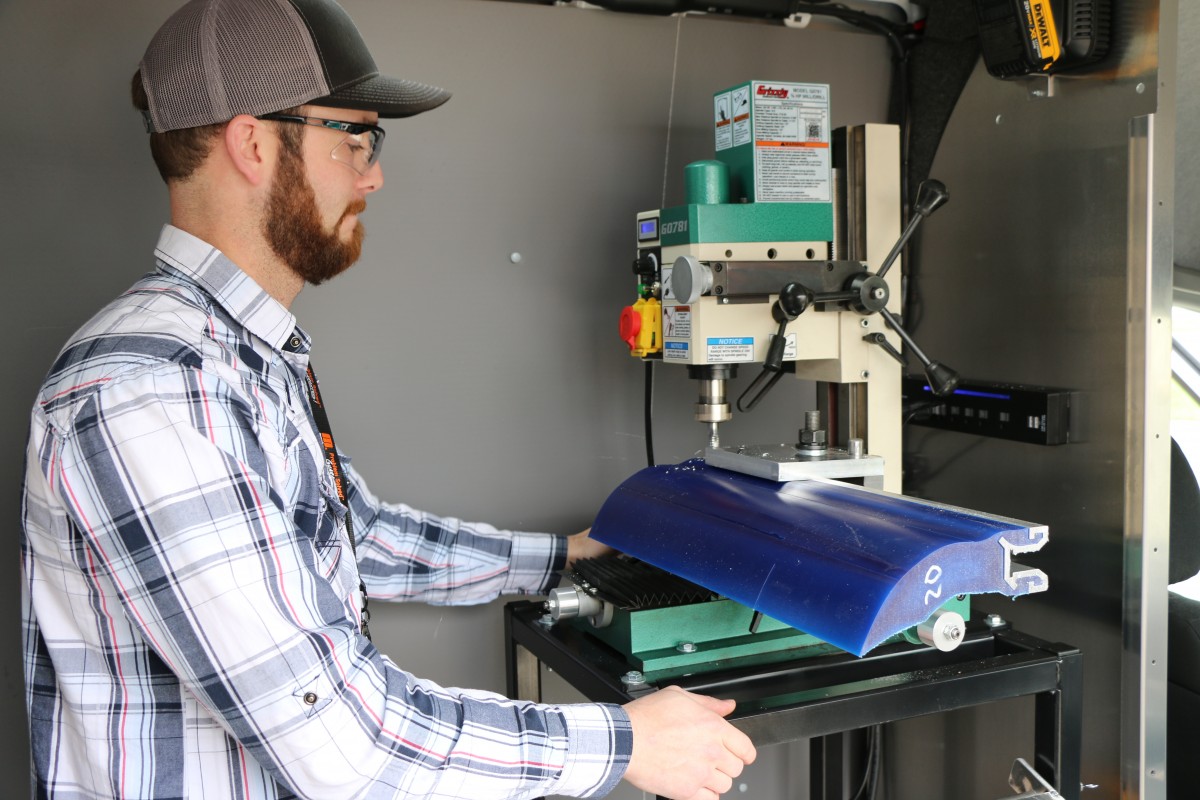 The vans are designed as mobile business units, with technicians able to electronically enter and update data on each customer system right at the site. With a lifetime record of all belt cleaning equipment, customers will have access to details on the mounting assembly, tensioner and blade wear life, along with total annual cost information for budgeting purposes. Each vehicle will be equipped with the business tools and software to provide quotations on the spot, and all will have credit card transaction capabilities to deliver a convenient customer experience. Currently in development is a rewards program that will award points for every customer purchase, which can be redeemed for discounts on future equipment purchases, Foundations™ training classes and other merchandise.
Customers will benefit from the program through a consistent supply of freshly-molded, high-quality blades – each labeled with a date of manufacture – delivered directly from the factory and installed by a trained MartinPLUS® technician. Turning over responsibility for stocking, delivering, installing and maintaining belt cleaners can reduce maintenance demands on plant personnel, and product registration provides a lifetime record of all Martin® belt cleaning equipment.
Each of the new vans carries a fresh supply of 8-foot blade lengths and is equipped with a 110V band saw, milling machine and all tools required to achieve a custom fit, accurate installation and precise tensioning. Vehicles are already servicing regular routes in the U.S., and the company plans to expand the service to other global business units.
"Eliminating the need to stock replacement blades is a relief to most managers, and now they can do that and still obtain fresh blades which deliver optimum performance," commented National Sales Manager for Wear Components Alan Highton. "Shifting that responsibility to a trusted vendor through this kind of service relationship is one way that bulk handlers can continue to streamline their operations, while obtaining better cleaning efficiency and safety at the same time."
Because the service component of the new program includes not only installation but also maintenance and adjustment, plant resources are freed up for core business activities. Consistent attention to the cleaners helps deliver maximum performance and wear life, minimizing component failures and unscheduled shutdowns. Emergency service will be available from MSHA certified technicians capable of servicing any brand or style of cleaner. The company will also supply retrofit blades to fit belt cleaners from any manufacturer.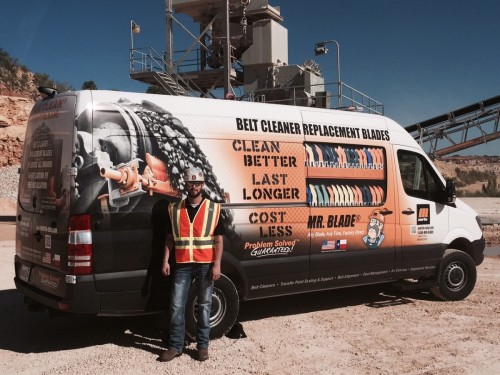 Call Us Today
800-544-2947