Martin Introduces New Belt Cleaner Specifically For Aggregate Industry
Published: February 12th 2014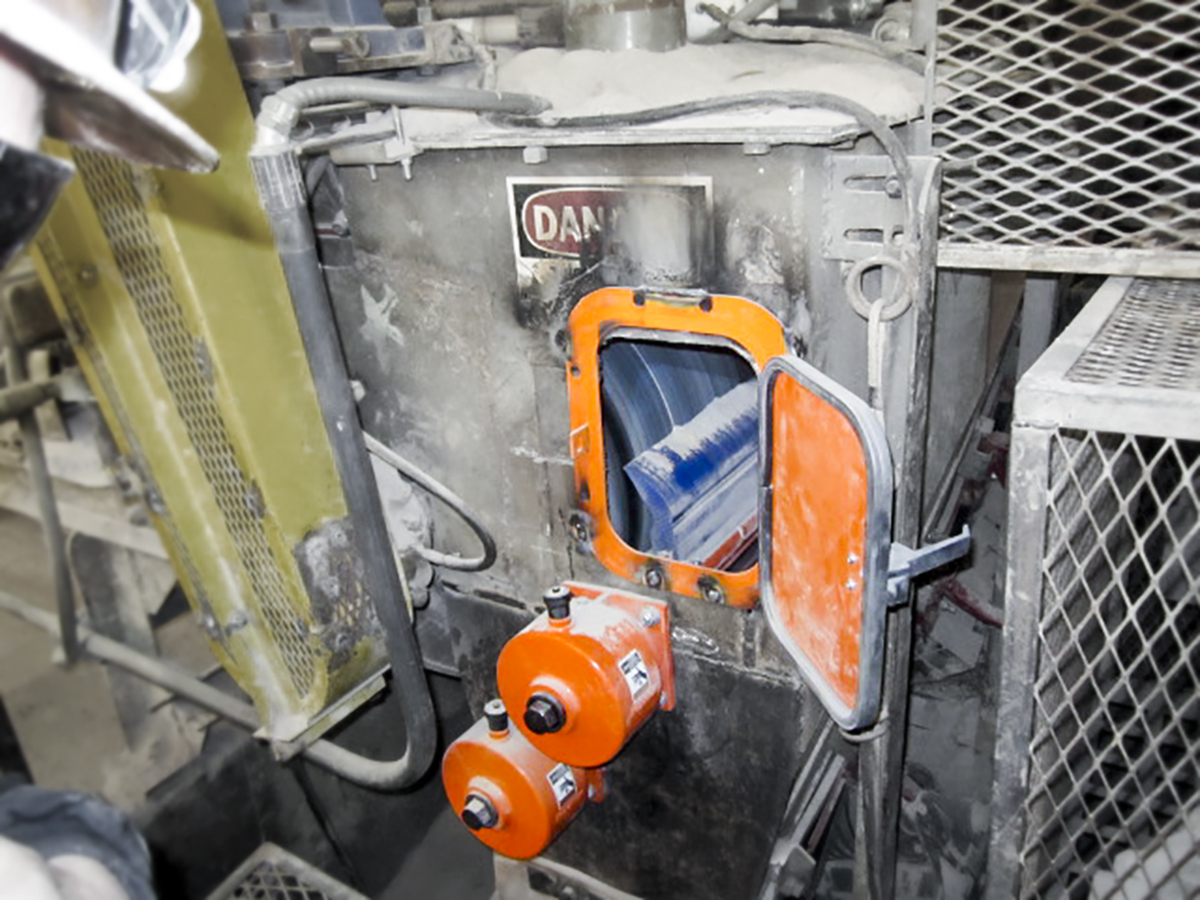 [Neponset, IL] – A global leader in bulk material handling technology has announced a conveyor belt cleaner engineered specifically for the aggregate industry. The Martin® PV Cleaner is a durable, one-piece blade that contains approximately 20 percent more urethane than comparable primary cleaners, yielding a longer life in challenging service conditions. This aggressive design for gravel applications is able to remove even wet, sticky sand from belts 18-72 inches (450-1800 mm) wide.
Engineered to simplify maintenance and reduce costs, the mounting system delivers "no-tool" replacement, as it's simply dropped into place and secured with a wire lock pin. "This cleaner uses an aggressive angle of attack to the belt for improved cleaning efficiency," explained Martin Engineering Senior Product Specialist Dave Mueller. "And the quick-replacement feature means never having to deal with corroded bolts or other fasteners during blade changes."
The specially-engineered curved blade maintains the same contact angle, even as the belt wears, helping to retain cleaning efficiency.

The Martin® PV Cleaner fits head pulleys up to 16 inches (406 mm) in diameter and belt widths from 12 to 72 inches (300 to 1800 mm). Cleaning width is matched to the conveyor load profile.
Typically supplied as a complete assembly, it can accommodate a standard cable tensioner, spring tensioner or the Martin® Twist™ Tensioner. The durable frame can be fitted with solid or segmented blades. Maximum recommended belt speed is 500 FPM (2.54 m/s).
Call Us Today
800-544-2947