Martin Engineering Introduces Cougar® B Series Vibrator
Published: March 25th 2014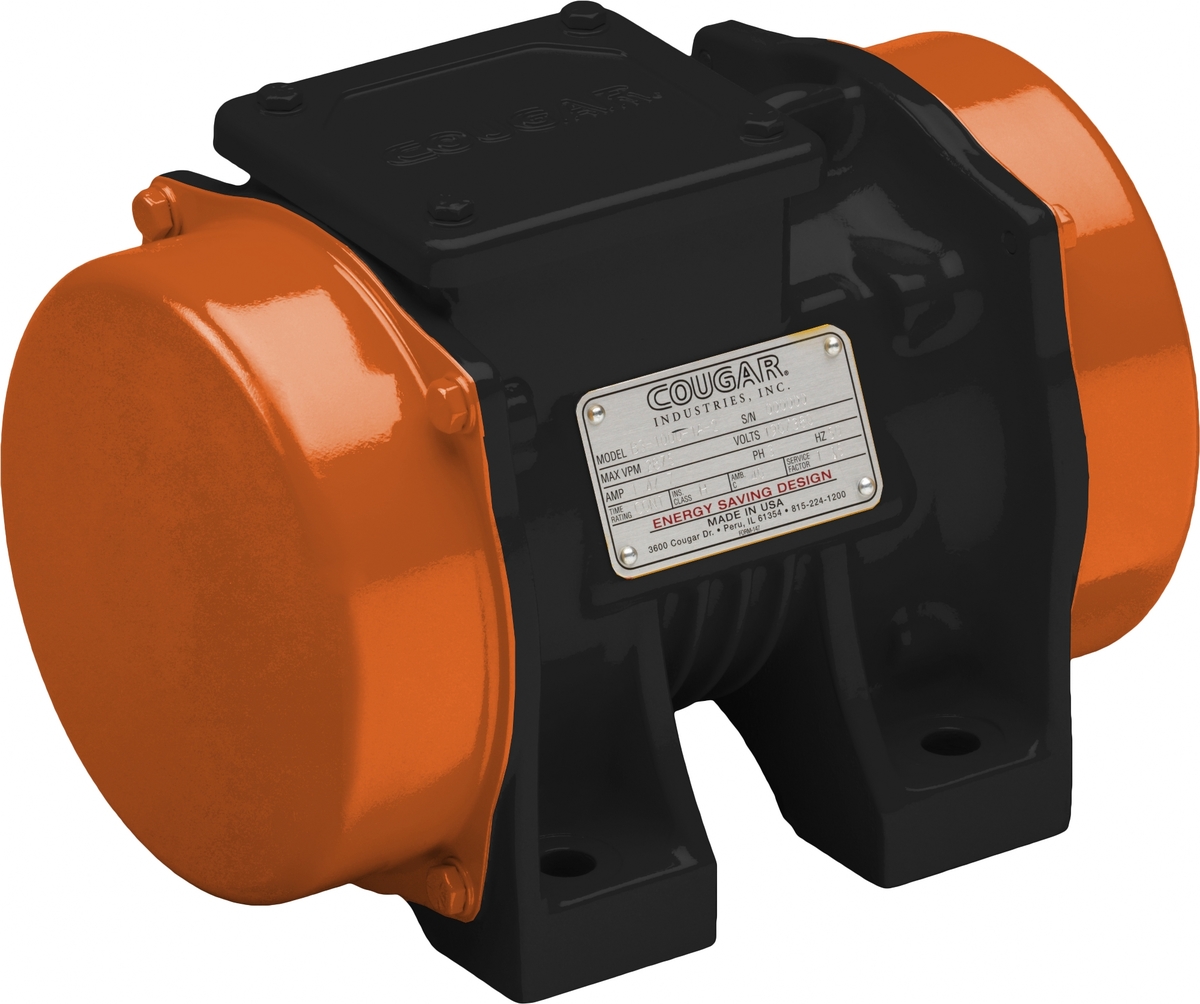 [Neponset, IL] – Bulk material handlers in a wide array of industries are improving process flow and efficiency with a lineup of heavy-duty vibrators so durable that they are rated for continuous duty even at maximum force settings, delivering enhanced reliability and extended service life. The Cougar® B Series Vibrators from Martin Engineering minimize accumulation in storage vessels, transfer chutes, dust collectors and other locations, maintaining throughput and reducing maintenance time required to clear blockages. All models are totally-enclosed, non-vented (TENV) designs with Class H high-temperature windings and enclosures rated IP-66. Already delivering benefits to system operators in cement, coal and aggregates processing, the units are finding utility in a broad cross-section of applications, including food and pharmaceuticals.

"Some manufacturers use Class F windings," explained Martin Engineering Product Specialist David Ruggio. "That typically allows continuous duty at mid-level force ratings, but we wanted to design these units to go beyond that kind of performance. The benefit is a cooler-running vibrator that lasts longer in demanding service conditions."

With dozens of different models available, Martin Engineering offers the water-tight, dust-tight designs in a wide selection of voltages, speeds, force ratings and frequencies to suit virtually any application, including hazardous locations. Specific models range from 70 pounds of centrifugal force output to 16,500 pounds, in speed ranges of 850, 1170, 1750 and 3450 RPM. All of the Cougar® B Series vibrators are electric, and assembled in the USA.

"We're seeing many plants taking steps to reduce their consumption of compressed air," Ruggio continued. "These electric designs are replacing pneumatic vibrators in many applications, which helps cut down plant air use. In most situations, a 1 HP electric vibrator will perform the same amount of work as a pneumatic design requiring a 10-15 HP compressor. Electric units are also extremely low-maintenance when compared to pneumatics, and they're much quieter," he said.

Material flow is critical to process efficiency in any bulk handling operation, and Martin Engineering has been providing customers with components, application assistance and technical service for nearly 70 years, helping them improve efficiency and reduce risk.

Martin Engineering offers a comprehensive selection of vibration products, delivering the highest force to weight ratio of any electric vibrator manufacturer. The company's Cougar® brand designs have proven themselves over 50+ years of service in some of the most demanding industrial and mobile applications. The complete line of electric, pneumatic and hydraulic vibrators is backed by a worldwide support network of experts, with all products carrying an Absolutely-No-Excuses Guarantee.
Call Us Today
800-544-2947