Martin Opens Office in Russia
Published: February 4th 2015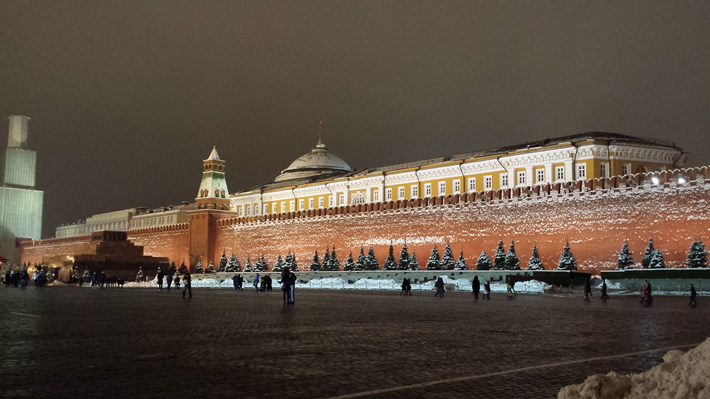 [Moscow, Russia] – A global leader in bulk material handling technology has announced the formation of a new business unit in Russia, created with an initial focus on applications for conveyor technologies, flow aids and engineered vibration. Martin Engineering made the announcement as the company continues to expand its presence in the Customs Union of Russia, Belarus and Kazakhstan, initially targeting industries that include coal and mining, cement, gas and oil.
Staffed by native Russian speakers to facilitate communication with customers, the new group is already supplying components that have achieved TR CU (formerly GOST) certification (technical standards for products marketed in the three countries, similar to UL in the United States or CE in Europe). The company is also pursuing EAC certification on all products it will market in the region, as those new requirements are soon to be in place. "The EAC Mark of Conformity will be instrumental in assuring ready availability and reasonable lead times for products sold into the three member countries," commented Branch Manager Oleg Meister.
Martin Engineering's CRM business management software delivers a Russian customer experience with no language barrier, allowing the collection, storage and management of data from a variety of business activities. "If a customer contacts us for support, we're structured to respond and communicate in Russian," Meister continued. "We also have a well-developed Russian web site, with the look and functionality common to all the global business units, including access to product / service information, resources and company history."

Russia has a wealth of natural resources, but extracting, transporting and processing those resources is a complex equation. "Companies throughout the region are seeking technologies to help their operations run more efficiently, profitably and safely," Meister observed. "Technical advances that improve productivity and reduce risks have been of particular interest, including belt cleaners, transfer chutes and air cannons."
While the company is in the process of adding sales, customer service and technical support personnel, the new group is supported by the global Martin Engineering team, including an experienced staff in neighboring China. The Russian Business Unit also draws upon the resources of Martin Engineering locations in Europe, as well as the Corporate BU in the United States.
The new business unit will be based in Moscow. "We chose Moscow as a first step because we wanted to find a location that would allow us to serve the greatest number of customers possible," Meister added. "With its economic development, industrial base and transportation opportunities, Moscow was a logical starting point.
Martin Engineering has also begun scheduling its FoundationsTM training seminars in the region, recognized throughout the industry as a means of improving the knowledge level and risk awareness of attendees. The driving forces which have helped influence the receptivity of Russian companies include their search for technologies that can contribute to greater system efficiency, with particular interest in energy usage, as well as reducing carryback and the wide-ranging problems it causes. Another motivator is the need to improve system reliability and extend equipment life through preventive maintenance.
Call Us Today
800-544-2947