Martin Adds New Distributor in Africa
Published: September 9th 2015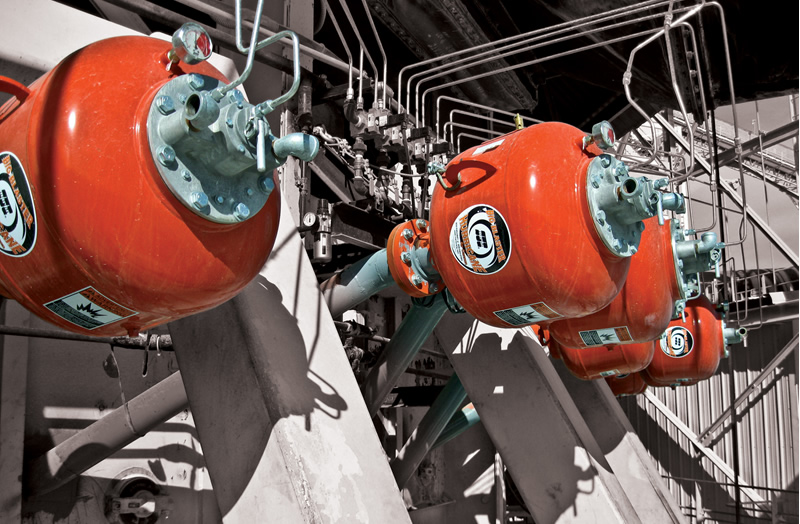 [Witbank, South Africa] – A global leader in high-performance bulk material handling technologies has named two new distributors of its complete line of conveyor components and flow aids, including belt cleaners, transfer point solutions, safety products and training, air cannons and field services. Martin Engineering RSA made the announcement as part of its ongoing commitment to deliver innovative products and technical support to the region's bulk handling applications in mining, quarrying, coal handling, cement manufacturing and other heavy industries. Alco Mining & Industrial Supplies and Vandlovu Mining & Industrial Supplies are sister companies that will both serve the Phalaborwa and surrounding arreas, able to provide sales and support for the entire family of Martin Engineering products.

The move will broaden the availability of high-performance bulk material handling technologies in South Africa, helping customers improve the safety and performance of their operations, while minimizing lead times. "This agreement will help us strengthen our presence in South Africa and broaden our customer base in the key commercial regions," observed Chantelle Gakis (Team Manager in charge of distributors). "Alco and Vandlovu are among the few distributors capable of representing the Martin Engineering brand with the level of technical expertise we require to ensure outstanding product support and service."

Alco has been a driving force behind the growth of the mining industry in the Phalaborwa-Hoedspruit-Tzaneen triangle for more than two decades. The company was originally formed to supply air tools, lubricants and lubrication equipment to mines and mineral processing operations in the region, and quickly grew to become a leading independent distributor in the area, representing a comprehensive range of products manufactured by recognized leaders in their respective fields.

"Our philosophy is to add value to leading-edge products and provide a professional interface between the various dealer principles and the marketplace," observed JP van der Merwe. "An integral part of our role is to facilitate direct communication between manufacturers and end-users, to promote more effective technology transfer and faster resolution to problems."

Vandlovu originated as a supplier of filters and lubricants, later adding hydraulic hoses and fittings to its portfolio of products and services. The company maintains a Mobile Hydraulic Vehicle, outfitted to repair hydraulic systems on-site and available 24 hours a day, 7 days a week to help customers reduce downtime and expenses.

Building on the strength of its experienced technicians and sales personnel, the firm purchased Alco in 2015 to further broaden its capabilities and customer base. "The partnership is working out very well," commented Johannes Seabela. "We measure our success by our ability to deliver workable solutions for a wide range of applications, serving customers in a broad range of industries. Based on our results so far, the team's shared dedication, ethics and customer service are proving to be key ingredients."

According to Gakis, a shared value system was one of the things that brought the firms together. "Alco and Vandlovu are both respected names throughout the region, recognized for their technical skills, business integrity and customer service. We felt confident that with their ability to facilitate good communication and foster positive customer relationships, they have the skills and the mindset to help us continue developing a strong presence here, earning customer recognition and loyalty. They have the ability to seamlessly integrate Martin Engineering products into customer operations, as well as the technical training to support them."

Since 1944, Martin Engineering has developed innovative products and services for bulk solids handling applications around the world. The company attributes its success to the design of field-proven, cost-effective solutions for "real-life" problems. Martin Engineering products are designed for tough industrial conditions, engineered for simplicity, safety and efficiency, and built to allow easy maintenance.
Call Us Today
800-544-2947