Problem
An aluminum refinery in Brazil was experiencing excessive wear and clogging in chutes transporting raw bauxite from ships to the storage yard. The 24-hour operation ran approx. 200 mtph (220 toph) of hard, jagged bauxite through the chute. Protected by 17 mm (0.6 inch) thick coated steel wear plates, the cargo would break down the surface coating and erode the wear plating, threatening the integrity of the chute structure. Moreover, once the slick treated surface was eroded, dust and fines would quickly build up and clog the chute. Quarterly, operators would have to cease operations and send in a 4-person crew to replace the worn liner. This resulted in expensive downtime and extra labor, which increased the cost of operation.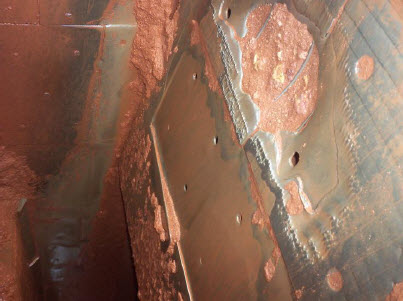 Solution
Martin Engineering Brazil was asked to inspect the problem and offer a solution. Technicians installed 13 mm (0.5-inch) thick Martin® Arcoplate™ onto the chute walls. With a bi-metallic design, the plates combine a smooth and dense chromium carbide-rich metal alloy face plate with a hard steel back plate to resist gouging, erosion, temperature extremes and material buildup. Engineered to withstand the harsh conditions of bulk handling, each plate derives its high abrasion resistance from the very hard M7C3 carbides (1500-1800Hv), with an average of 60% carbide dispersed through a soft, tough matrix. Cut into proper pieces, the plate's grain is fitted in the direction of the material flow.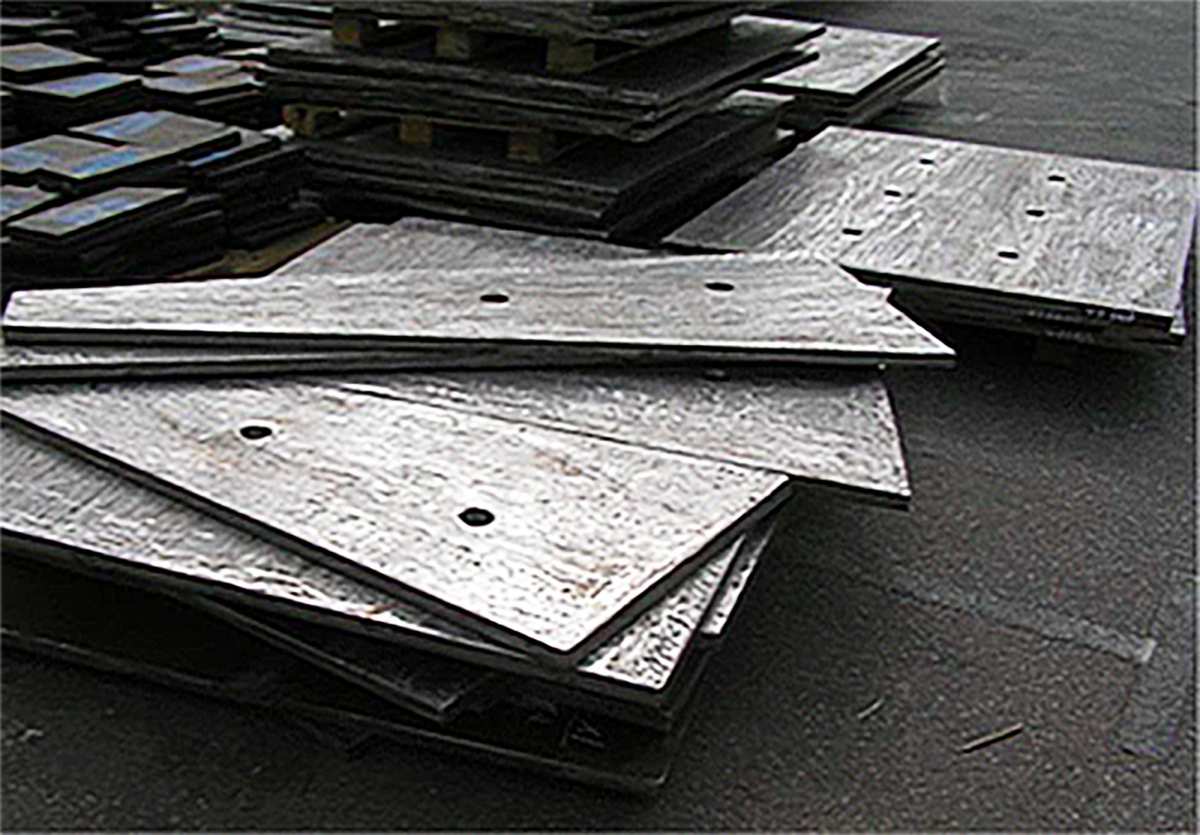 Result
Four months after installation, the Martin Engineering Brazil team revisited the refinery and discovered that the liners had exceeded expectations, far outlasting the previous wear plating. Operators reported no visible wear, significant material buildup or clogging. With no need for downtime or maintenance, they expect to continue general periodic inspection. "We are going to present this improvement to different areas of the refinery and our general management," said an operator close to the project. "It is an extremely valuable solution that we think could be applied to several other areas of the company, such as coal chutes and mills."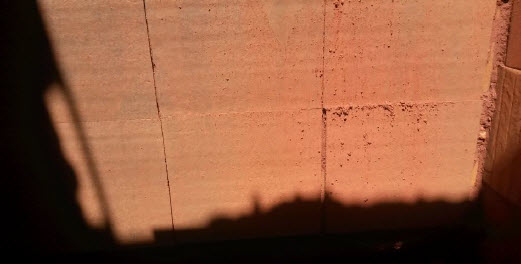 Call Us Today
800-544-2947