Problem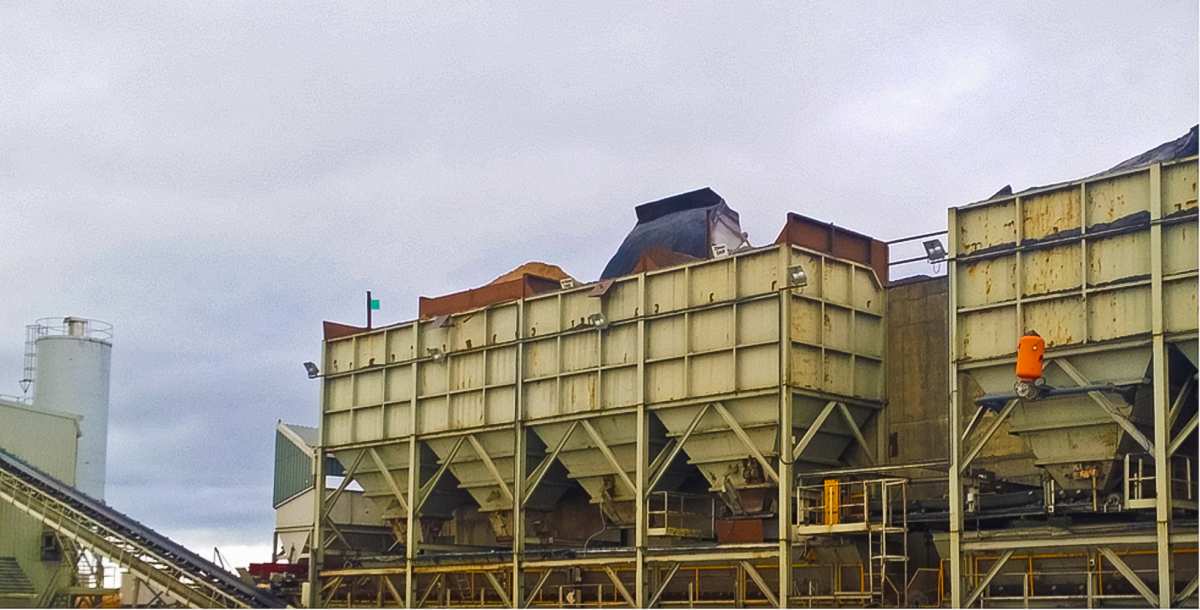 CRH Roadstone Limited is one of the oldest producers of cement and concrete products in Ireland. At the Waterford facility, limestone dust extracted is screened and loaded into a hopper, where gradual build-up left just a center hole for discharge, seriously affecting production. Regular clearing of the obstruction required the time-consuming use of a mechanical digger, which scooped material out of the open mouth of the hopper from the loading area above. Seasonal fluctuations in production caused raw material to sit dormant, exposed to the moist Irish climate. The material hardened over time, adding to the problem, as the weight can compromise the structural integrity of the hopper.
Solution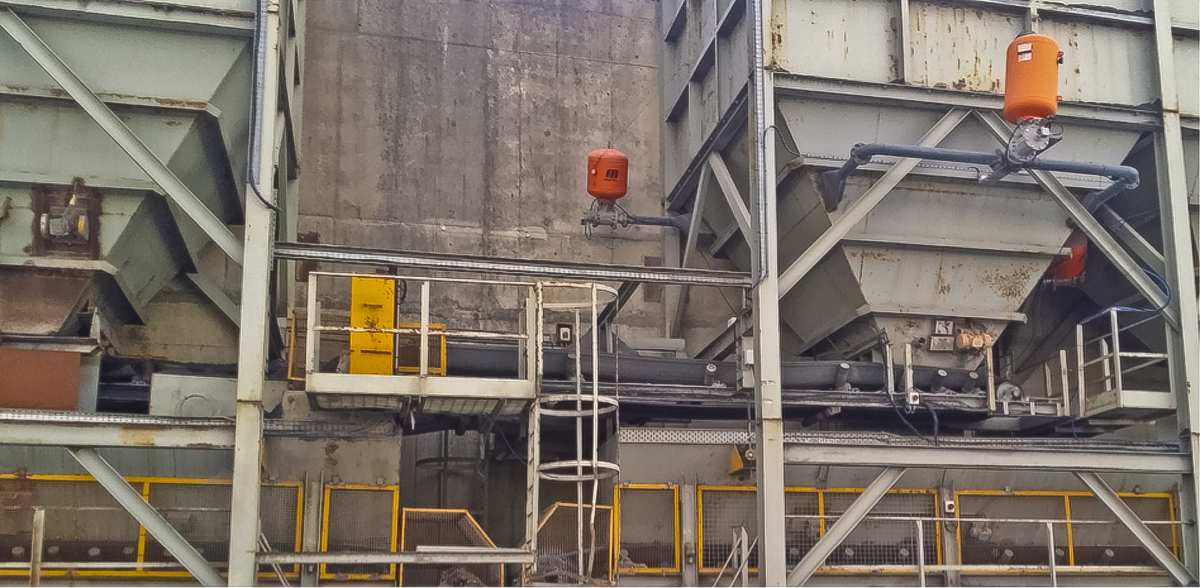 Fed up with the downtime and maintenance costs, CRH Roadstone contacted a local engineering firm, Plimley Trading Limited of Newbridge, Ireland. As a distributor of Martin Engineering products, Plimley also invited the flow products manufacturer into the process to help devise a cost effective solution. The planners came up with an innovative approach, installing two 100-liter Martin® XHV Air Cannons at the back of the bin. These work in tandem with a single, larger 150-liter XHV Air Cannon fitted to a split blowpipe manifold, which is connected to fan jet nozzles on the front sloping side of the bin. All three units are fitted with a 4-inch (102 mm) quick exhaust valve (QEV) connected to the on-site compressor system 35 feet away.
Result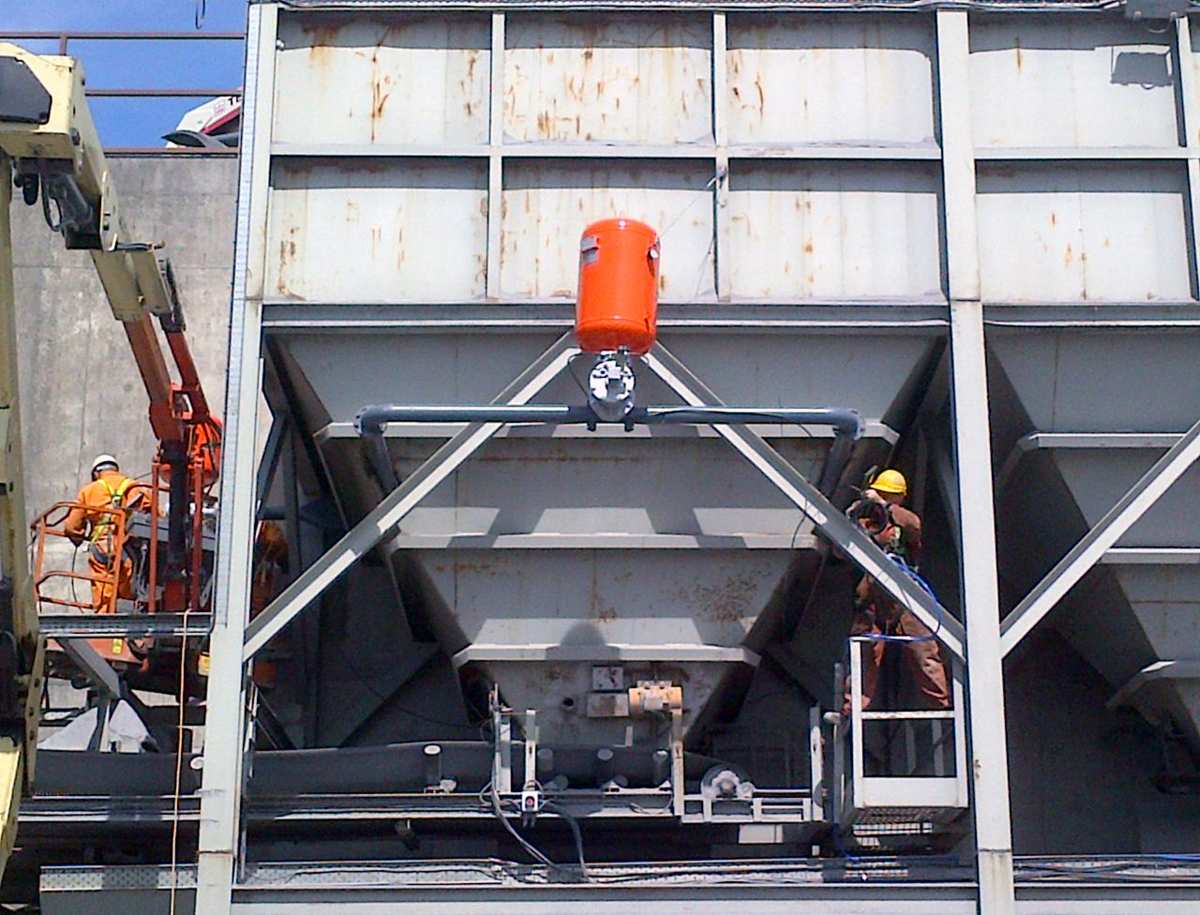 Each unit is activated with a new type of 110-volt, negative-firing solenoid. Installers also devised a mechanism by which the discharge volume from the bin determines the firing sequence for the system. Since installation in February of 2014, the company has not reported a single instance of ratholing in the hopper, and no need for clearing an obstruction. Reducing maintenance labor and downtime have helped CRH Roadstone accommodate the increase in volume the company has been experiencing, accompanying the economic rebound in Ireland. "Overall, the installation of the air cannons has been very successful," said the Plant Operations Manager.
Call Us Today
800-544-2947