Martin® Air Cannons Control Material Flow and Minimize Buildup
Problem
Hindustan Zinc Ltd. is an integrated mining producer of zinc, lead, silver and cadmium, a subsidiary of Vedanta Resources PLC, the world's second-largest zinc producer. The company's Chanderia lead-zinc smelter produces ~535,000 MT of zinc and 85,000 MT of lead per year. At the Hydro 2 Magnesium Removal Plant, there is a hydrated lime bin with two discharge points. The firm was experiencing blockage issues in the lime bin at both discharge points, which impacted the pH of the lime and caused material deterioration. Electric vibrators on the bin were ineffective and prone to failure, requiring plant personnel to manually clear the accumulation. The situation was wasting valuable manpower and affecting overall efficiency.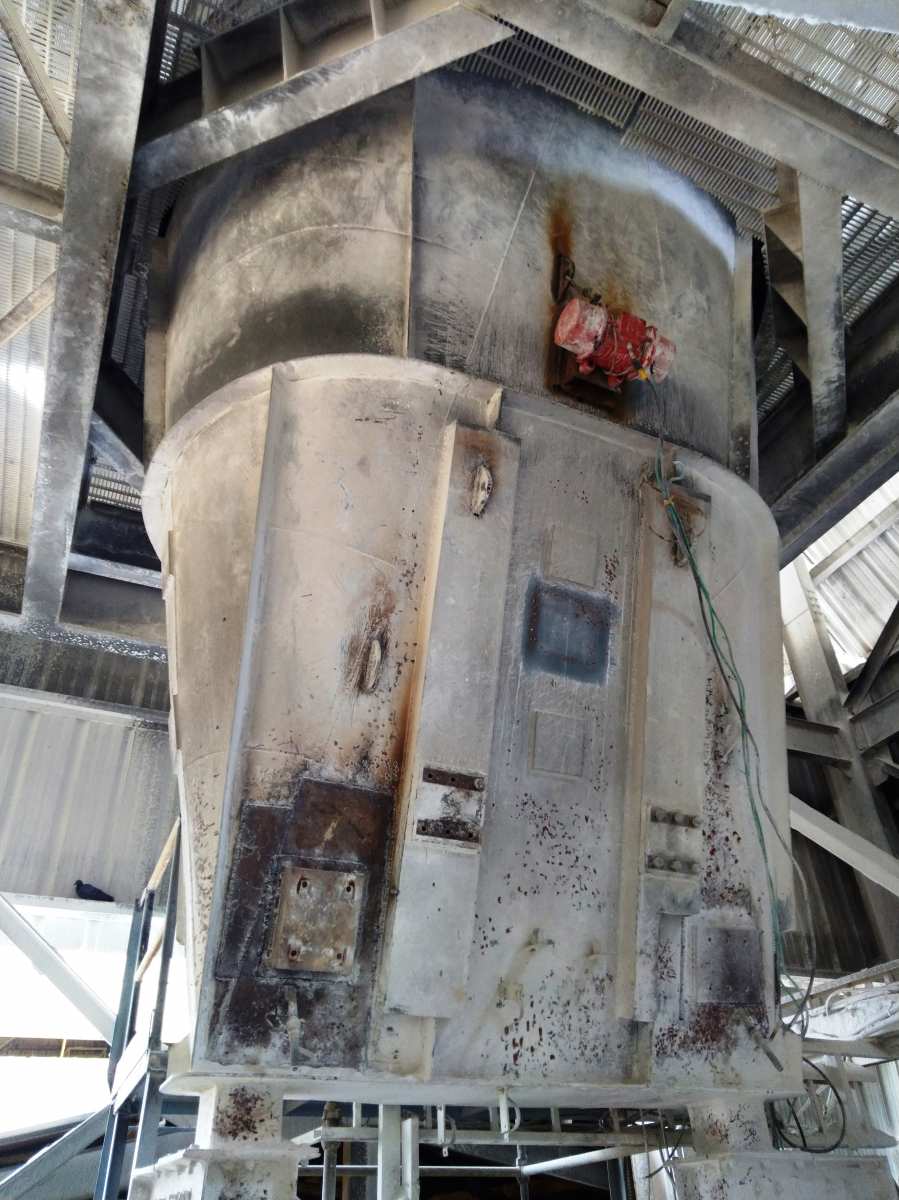 Solution
After a thorough review of the process, Martin Engineering technicians recommended a series of air cannons to better control material flow and minimize buildup. They subsequently installed four 150-liter Typhoon Air Cannons in strategic locations around the lime bin. The low-maintenance designs use just half the compressed air of competing cannons, and eliminate the stress on the bin and support structures caused by manual cleaning. The Typhoon features an advanced centrally-located valve that can be removed in one easy step and replaced within minutes, working from one side of the tank, eliminating the need to remove the tank from the vessel for service.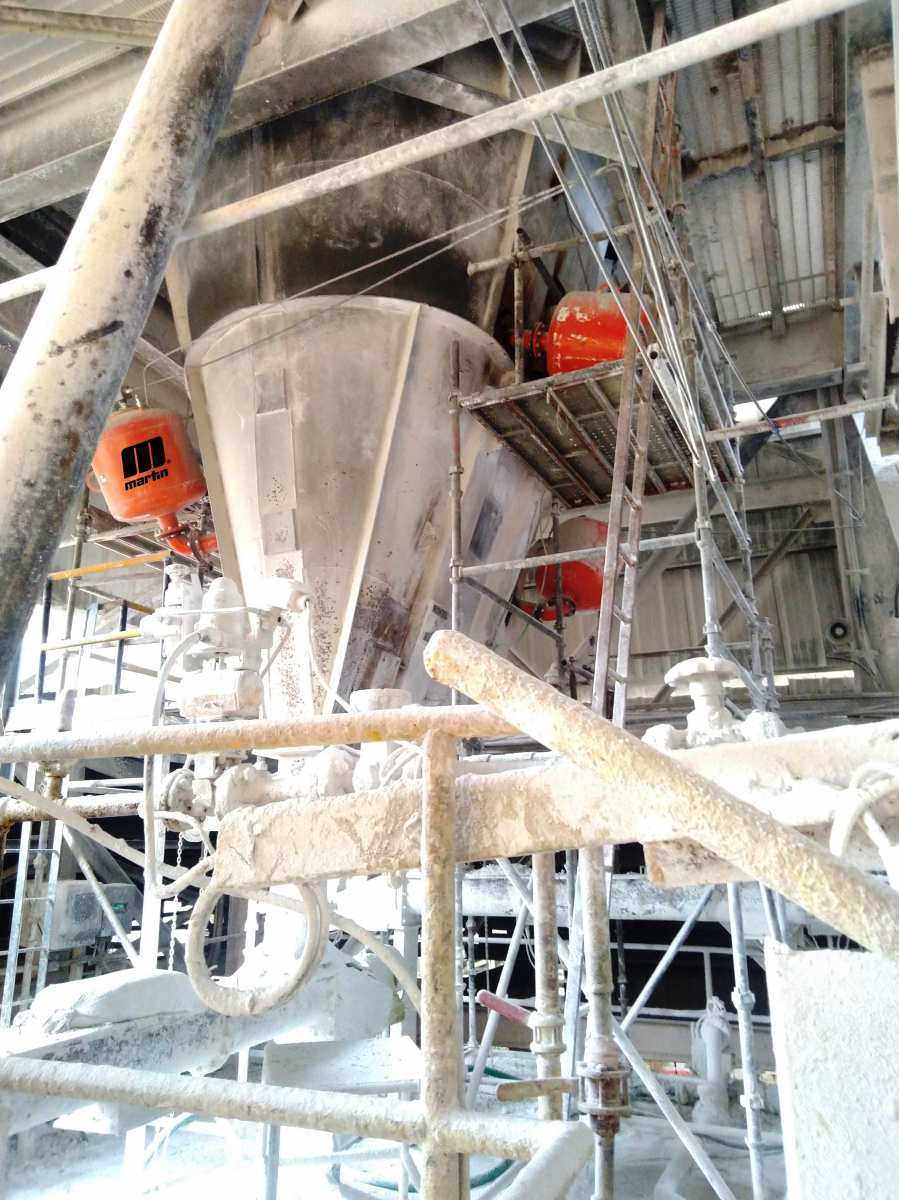 Result
Since the installation, operators report experiencing no material buildup or blockage issues, as well as improved quality from the stabilized pH of the outflow. Maintenance personnel no longer need to manually clear accumulation, allowing them to focus on more productive activities. By eliminating the hammering on the bin and support structure, the potential for equipment damage is significantly reduced. The air cannons also help improve safety by minimizing the hazards associated with hand labor. "We are very happy with the installation of the air cannon system," said a Process Associate. "We no longer have to do unsafe hammering and material cleanup."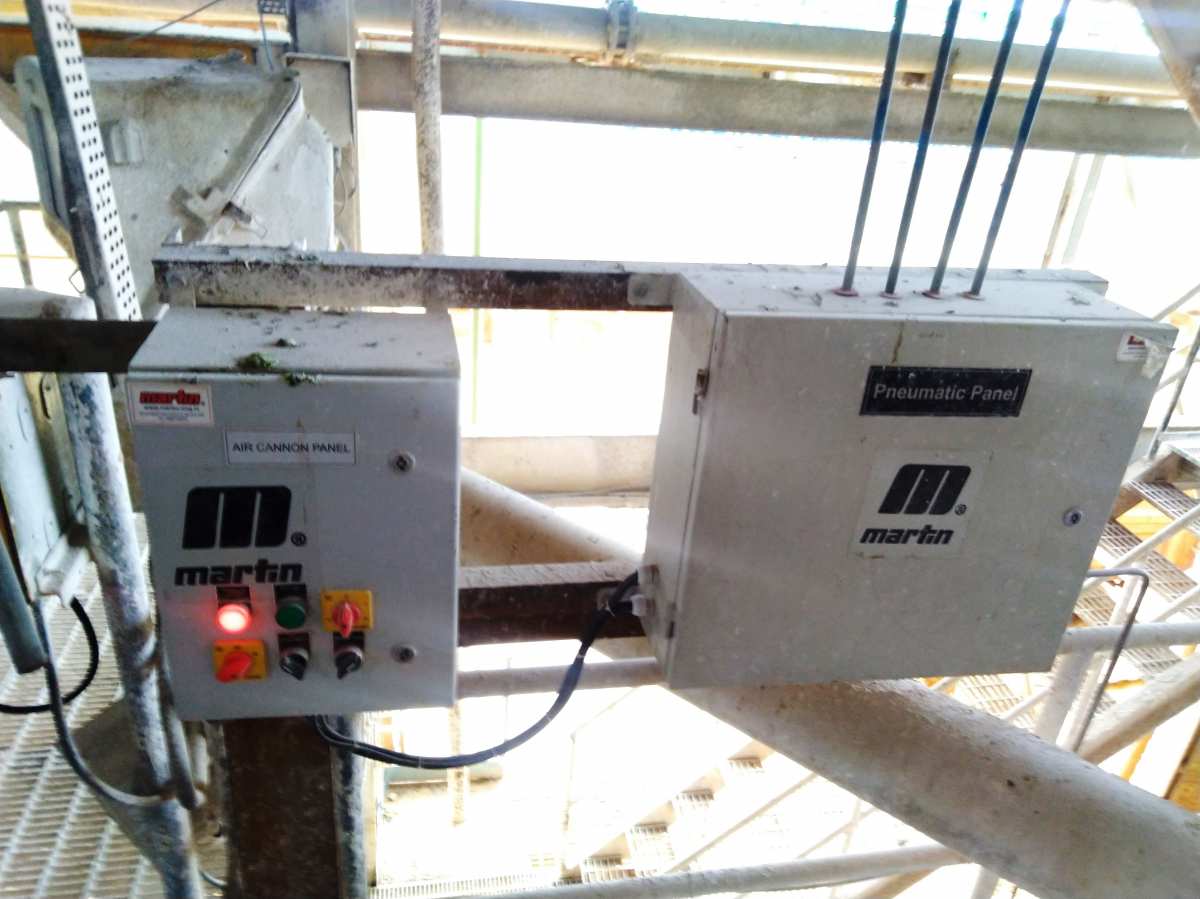 Call Us Today
800-544-2947