CleanScrape® Secondary Cleaner Solves Carryback Issues
Problem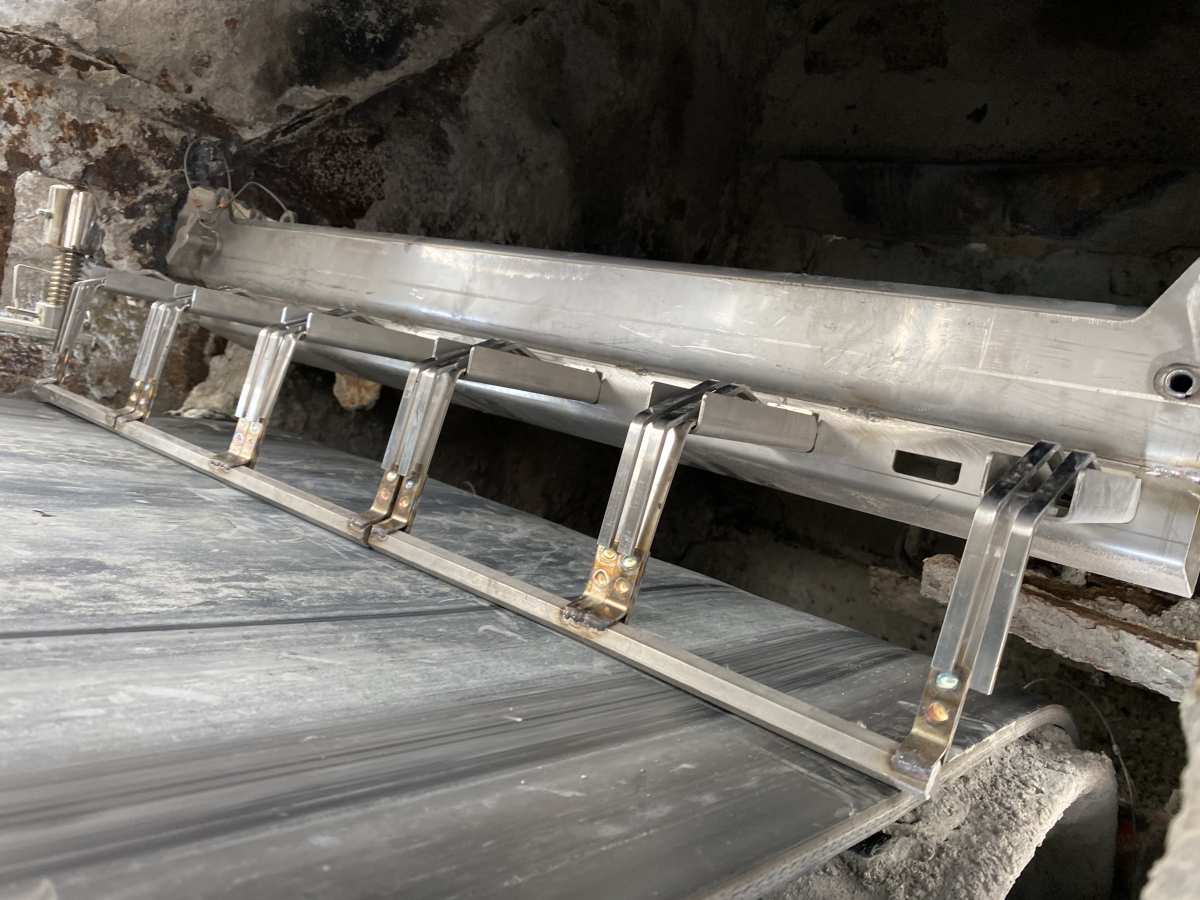 A cement plant was struggling with carryback on multiple conveyor belts. They initially purchased nine belt cleaners to install on their belts and seven out of nine were working to their satisfaction. But two of the belts had extremely wet material and harsh conditions, and the current belt cleaners couldn't keep up so they needed something more aggressive and effective to combat this serious carryback.
Solution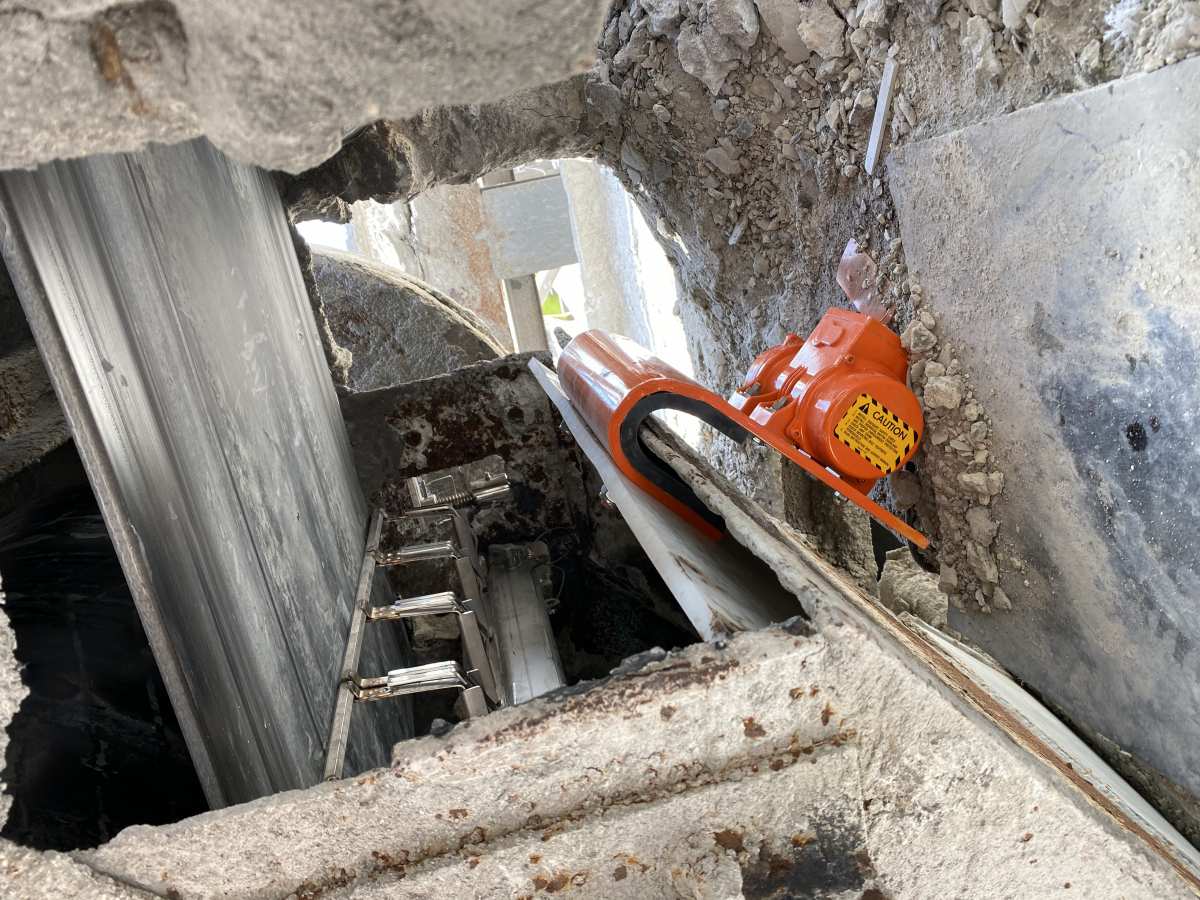 The plant decided to try Martin Engineering's CleanScrape® Secondary Cleaners on a 30-day trial. Upon installation, it was determined that hold-down rollers would be needed due to where the cleaners would be installed and the design of the headboxes. There was existing structure blocking the ideal points of installation and in order to clean effectively, Martin Engineering recommended adding the hold-down rollers to keep tension on the belts.
Result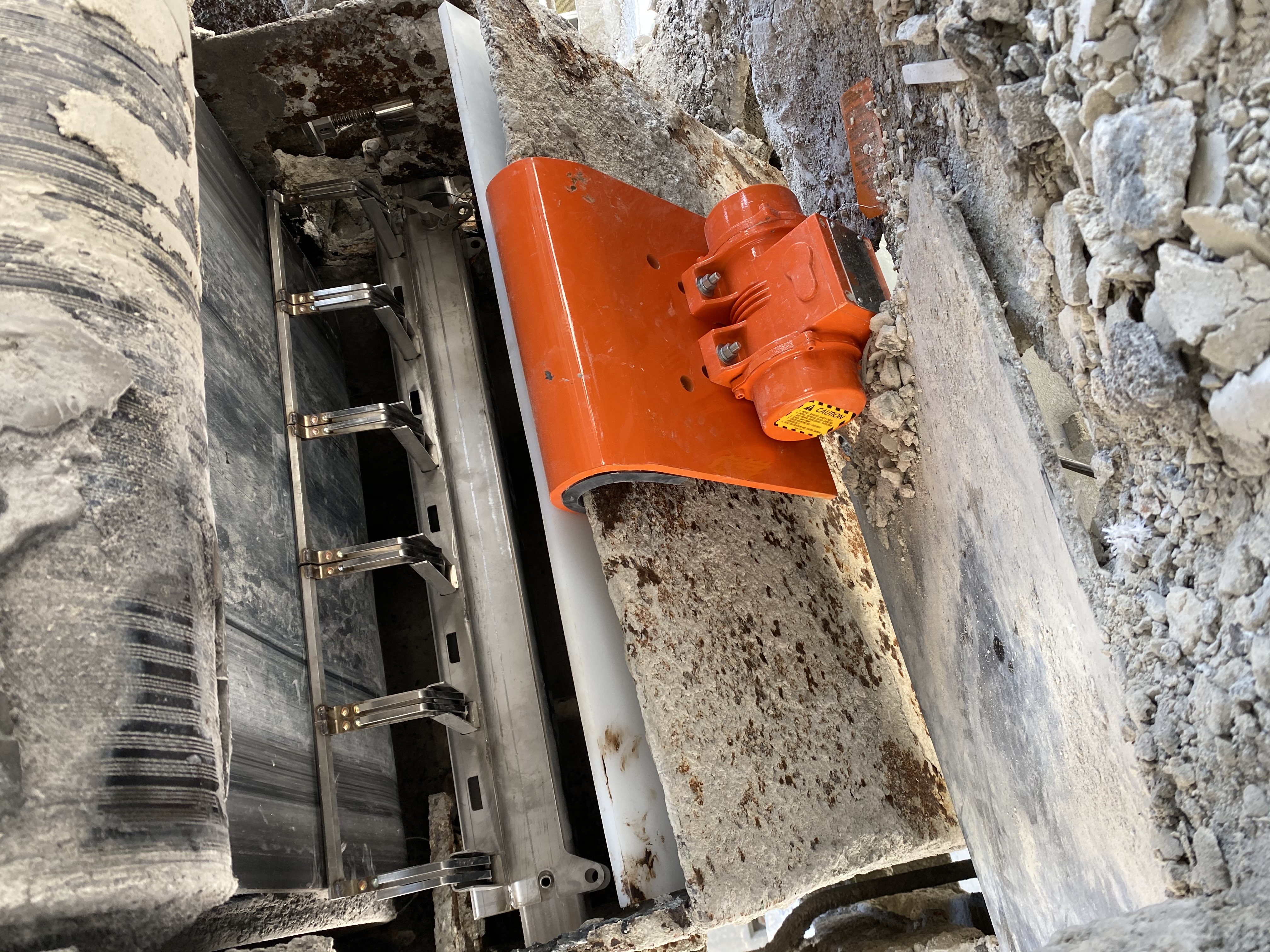 The CleanScrape® Secondary Cleaners immediately reduced carryback and once the hold-down rollers were installed, the cleaners were working so well that the chute began to experience pluggage. The plant added a vibrating dribble chute per Martin Engineering's recommendation, and now all carryback is removed from the belt and returned to the material flow. The cleaners have been in operation for over six months and are effectively solving all previous carryback issues. The return on investment was quickly realized and well worth it as they are no longer battling an issue they had been for quite some time. Manual cleanup is reduced as well as the safety hazards that come along with it.
Call Us Today
800-544-2947