Air Cannons Increase Material Flow at Mine
Problem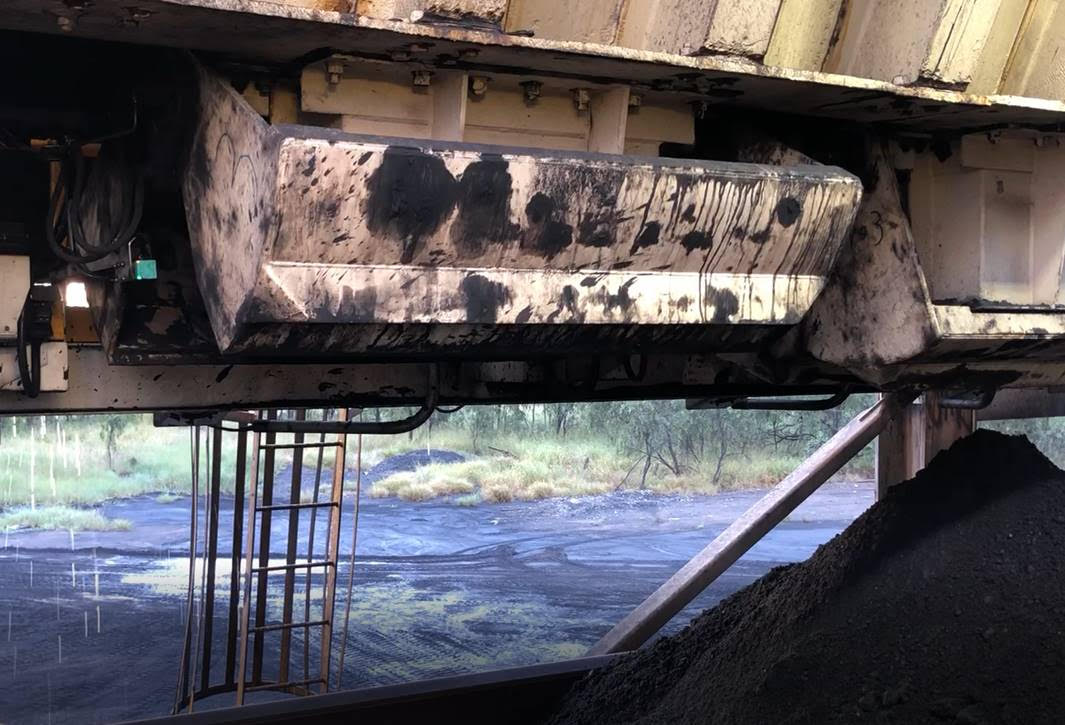 The Saraji mine identified inefficiencies in the loading process caused by blockages in coal delivery that resulted in delays to train loading times. These delays caused trains to exceed contract load times, resulting in trains departing with empty unloaded wagons. This material blockage required repetitive operation of the gates in order to cause vibration, which introduced additional fatigue in the pneumatic cylinders, gates, hinges and structure. As an alternative method, an operator used a water lance to hose water inside the gate in an attempt to clear the blockage, which placed the operator at risk to manual handling and crushing injuries while handling the steel water lance.
Solution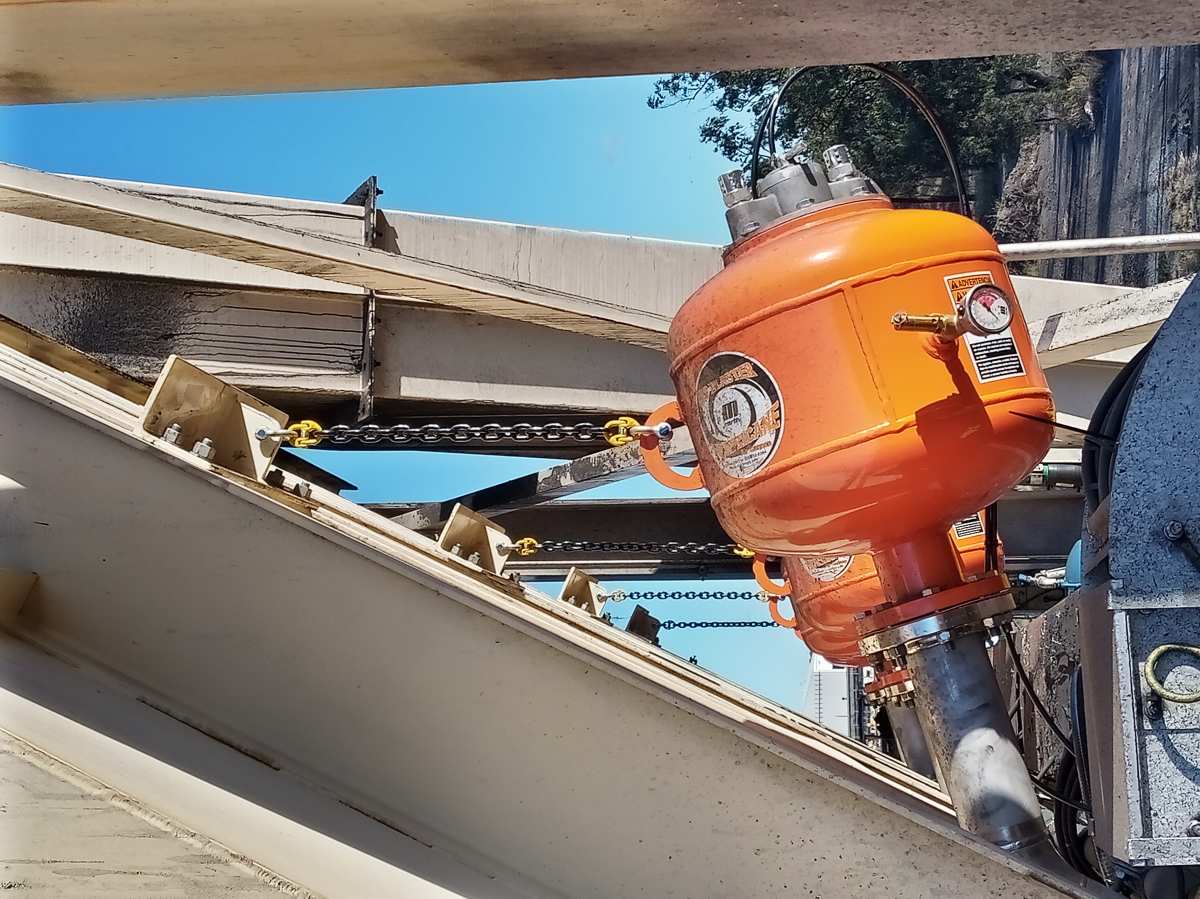 Martin Engineering Australia was contacted to examine the issue and offer a solution. The team recommended the installation of four 70-liter Martin® Hurricane Air Cannons, with nozzles manufactured in stainless steel to resist the aggressive environment. The new valve technology provides double the force of previous models, using just half the amount of air. It also fires only in response to a positive surge of air sent by a solenoid valve, eliminating the risk of an accidental discharge. The complete valve assembly can be removed in one easy step, and there is no need to ever remove the tank from the vessel for service.
Result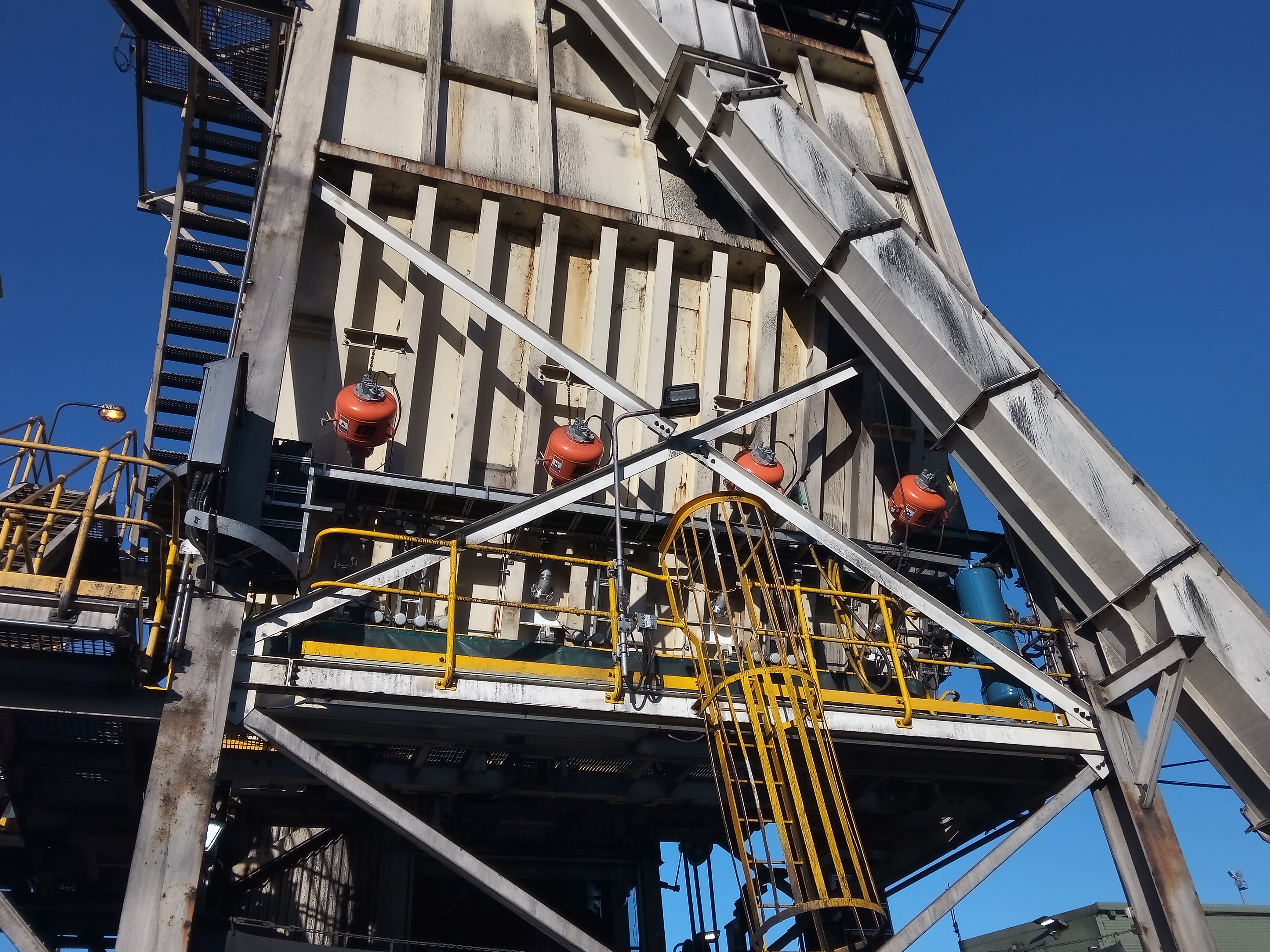 Installing the air cannons has achieved the desired result of increasing material flow and avoiding costly delays to the train. The risk of injury to the operators has also been reduced, with operators no longer needing to clear blockages manually. At a conservative estimate where the air cannons have been activated more than 4 times daily over a 3-month period, on average the operator would have needed to clear the blockage with the water lance or by manually operating the gates to cause banging and vibration 12 times over 3 months (48 times per year). Reducing this figure down to "0" has reduced the risk of personal injury, structural fatigue & production losses.
Call Us Today
800-544-2947