Truck Vibrator Prevents Clogging In Turf Sweeper Screens
Problem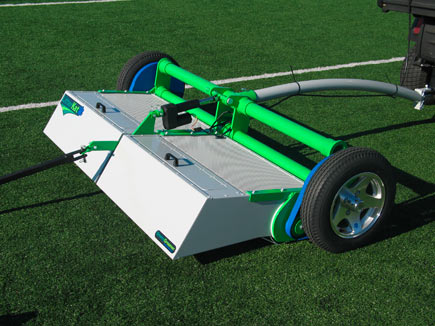 GreensGroomer is a leader in the golf and sports turf industries located in Indianapolis, IN. They offer a wide variety of commercial grade equipment to make turf maintenance easier, less expensive and more efficient. GreensGroomer had problems with one of their turf sweepers returning material back onto the turf instead of through the screens on the equipment. The material would clog the screens causing the operator to stop more often and over time would lose important materials needed to keep the turf in great shape.
Solution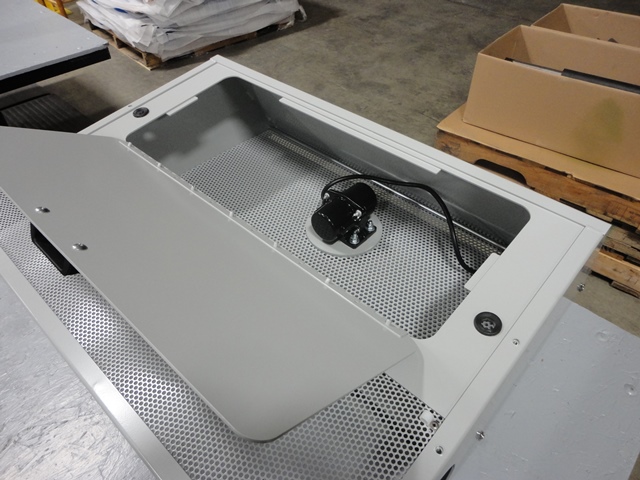 After reviewing the equipment and the problem, Martin installed two Cougar® DC Truck Vibrators on the sweeper, one on each screen. Cougar® DC Truck Vibrators are rugged and economical, providing power to improve speed and efficiency of unloading dump trucks and other mobile equipment.
The Cougar® DC Truck Vibrators gives a powerful vibratory force to improve the unloading of wet, sticky, fibrous or even frozen material. The small, lightweight units require minimal space and the weather-proof aluminum housing provides high output to weight ratio.
Results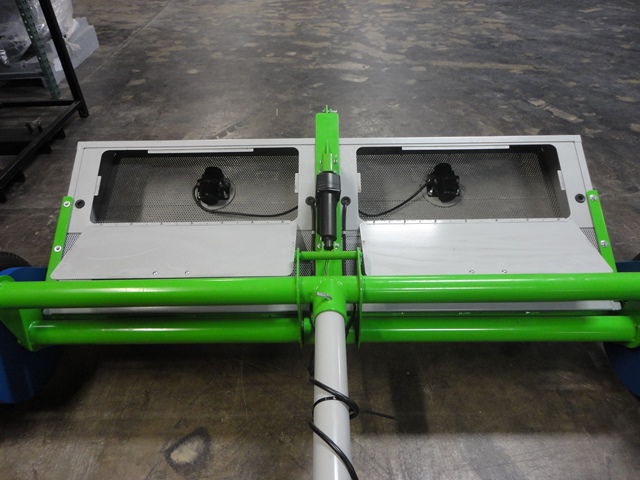 With powerful, dual Cougar® DC Truck Vibrators in the collection baskets, any infill material that is collected is quickly returned to the field making the removal of unwanted debris from synthetic turf, easier and more efficient, without displacing infill material.

We've solved your problem somewhere before!
While your problem seems unique and frustrating, with 70+ years of solving similar problems around the world, and with the most experienced and educated people on our teams, we can assure you that we've "Been There, Done That." At least close enough to know what needs to be done next and adjust for your situation.
Put Us To The Test For Free! Let Us Give You a Solution.
Call Us Today
800-544-2947