Industrial Vibrators And Air Cannons Clear Blockage In Hopper
Problem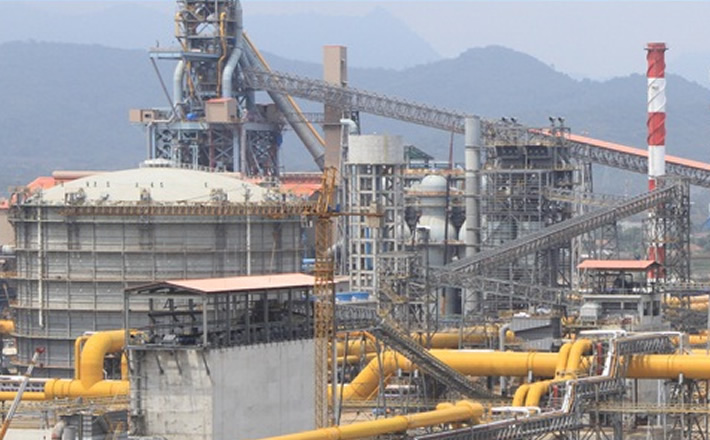 PT Krakatau Posco is a joint venture between Posco and PT Krakatau Steel which respectively own 70% and 30%. This is the biggest investment project in Indonesia worth $6 billion USD. Developed in two phases, the project consists of six main plants, namely Sinter Plant, Coke Plant, Blast Furnace, Steel Making Plant, Continuous Casting Plant and Plate Mill. The new factory located in the Krakatau Industrial Estate in Cilegon, Banten, will produce steel materials including plates and slabs to feed heavy industries like pipe, shipbuilding and marine construction industries. PT Krakatau Posco will start operation with a production capacity of 3 million tons a year to be doubled to 6 million tons in the next phase.
Solution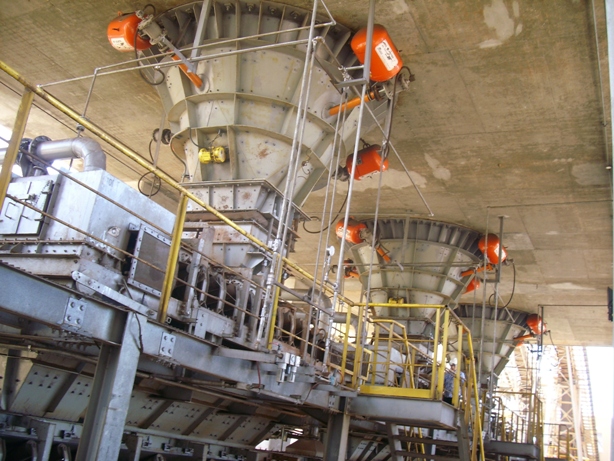 The plant was having trouble with the material (iron ore) sticky to the walls of the hopper due to the conditions of the materials. The wet and slightly sticky material would accumulate in the hopper creating a blockage. Production couldn't run smoothly and the plant had to hire people to continuously knock material off the wall of hopper to keep the flow of material running smoothly.
After evaluating the problem, Martin Engineering recommended the combination of a Martin® XHV Air cannon installed on the slope of the hopper and a Cougar® B Series Vibrator installed near the discharge of the hopper. The combination gave the best result and kept the material flowing.
Results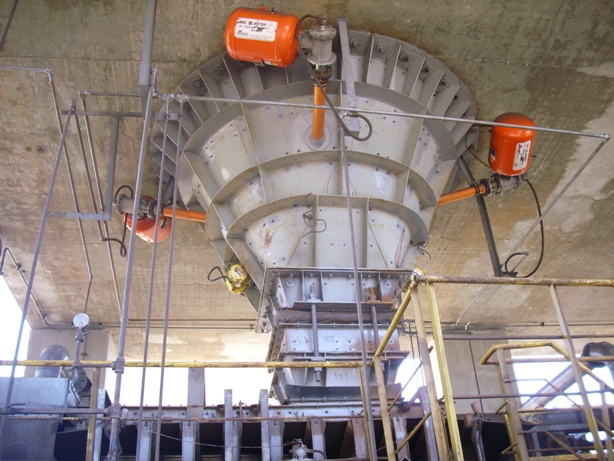 In all, Martin installed 12 Martin® XHV Air Cannons and 4 Cougar® B Series Electric Vibrator. The plant was very happy with the result and the material continued to flow without blocking the hoppers making it safer and more productive.

We've solved your problem somewhere before!
While your problem seems unique and frustrating, with 70+ years of solving similar problems around the world, and with the most experienced and educated people on our teams, we can assure you that we've "Been There, Done That." At least close enough to know what needs to be done next and adjust for your situation.
Put Us To The Test For Free! Let Us Give You a Solution.
Call Us Today
800-544-2947