Coal-Fired Power Plant Needed Solution To Conveyor Belt Mistracking
Problem
George Neal Station South, a coal-fired power station owned by Mid American Energy, was running into problems during the reclaiming and stacking out coal phase. The reclaim belt was consistently encountering tracking problems in both directions. Belt mistracking leads to material spillage, higher likelihood of worker injury, and increased maintenance expenses.
Solution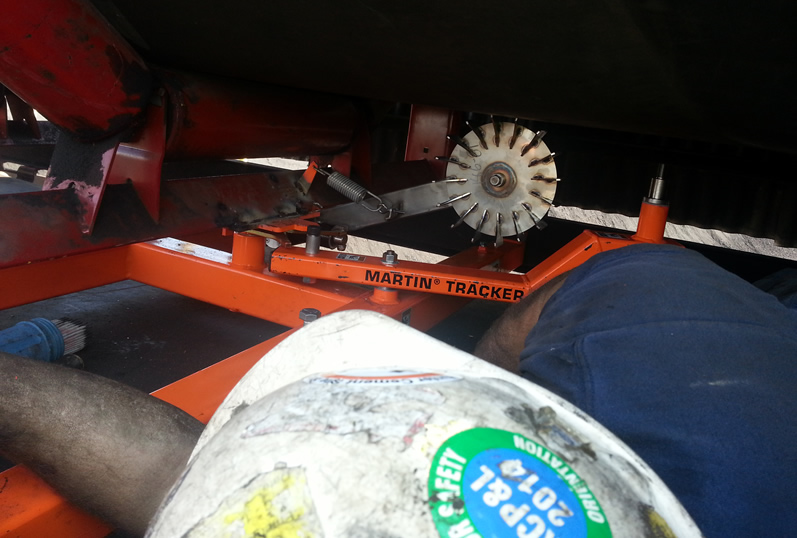 After analyzing the equipment and the problem, MartinPLUS® Installation Services installed a Martin® Tracker™ Reversing. The Martin® Tracker™ immediately provides continuous precision adjustment of hard-to-track conveyor belts. Featuring sensing rollers and lever arms on both ends of the unit, the Martin® Tracker™ Reversing effectively centers the belt regardless of the direction of travel. It contains a stainless steel paddle wheel to sense the direction of belt travel and activates the sensing rollers on the proper end of the unit.
Results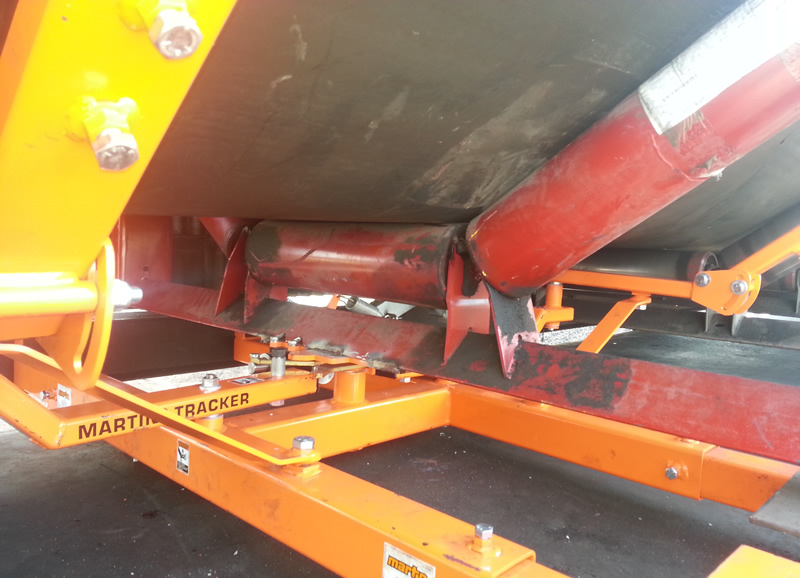 The Martin® Tracker™ solved the mistracking issue in both directions, resulting in a properly aligned belt and therefore eliminating spillage and decreasing maintenance expenses. According to Charles McGuire, Maintenance Planner, once the Martin® Tracker™ was installed, coal handlers were amazed how well the belt tracked during the reclaim and stack out phase. The plant is in the process of purchasing more belt trackers from Martin Engineering.

We've solved your problem somewhere before!
While your problem seems unique and frustrating, with 70+ years of solving similar problems around the world, and with the most experienced and educated people on our teams, we can assure you that we've "Been There, Done That." At least close enough to know what needs to be done next and adjust for your situation.
Put Us To The Test For Free! Let Us Give You a Solution.
Call Us Today
800-544-2947