Easy-Access Air Cannons Increase Productivity
Problem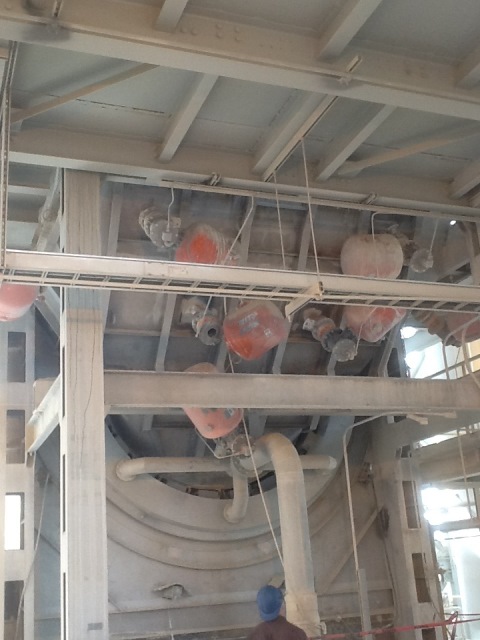 A large cement plant in Texas and a major cement producer in California, is also a major supplier of construction aggregate, ready-mix concrete and concrete products. At their Texas plant they produce 900,000 tons of cement per year. After only seven months, the plant quickly realized they had a problem with the air cannons on the feed shelf leading to the clinker. There was no access to the air cannons and they were in need of constant repair. To reach them, employees had to place scaffolding around the clinker.
Solution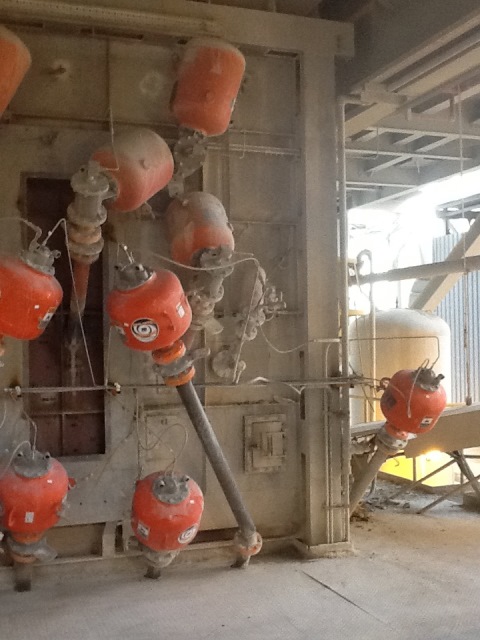 After reviewing the problem, Martin Engineering recommended installing blow pipes to extend to the next floor for easier access. Additionally, seven 70ml Martin® Hurricane Air Cannons were installed with Martin's supervision.The Martin® Hurricane Air Cannons were designed for simple maintenance. The complete valve assembly can be removed in one easy step, working from one side of the tank. It can be replaced within minutes to keep your process running. There is no need to ever remove the tank from the vessel for service, making them ideal for this application.
Results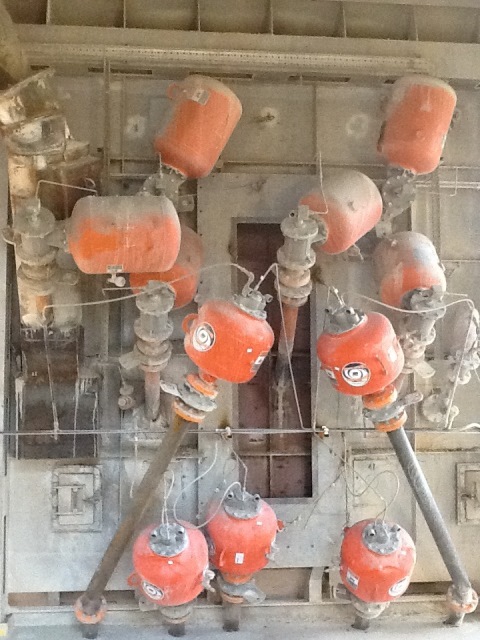 The maintenance manager at the plant stated "cannons are working great!" Because the air cannons are easier to reach for service, and because they are located in a location better suited for maintenance, the plant has not had to stop production to service them. The scaffolding has been removed and production has been restored to full capacity.

We've solved your problem somewhere before!
While your problem seems unique and frustrating, with 70+ years of solving similar problems around the world, and with the most experienced and educated people on our teams, we can assure you that we've "Been There, Done That." At least close enough to know what needs to be done next and adjust for your situation.
Put Us To The Test For Free! Let Us Give You a Solution.
Call Us Today
800-544-2947