Air Cannon Installation Results In 80% Fewer Stops For Cleanup
Problem
At the ship unloading conveyors at Arcelor Mittal in France, matter was accumulating along the belt and at the transfer points, which was reducing material flow. Arcelor Mittal had to increase the number of stops to manually clean up the material, generating fairly substantial additional costs.
Solution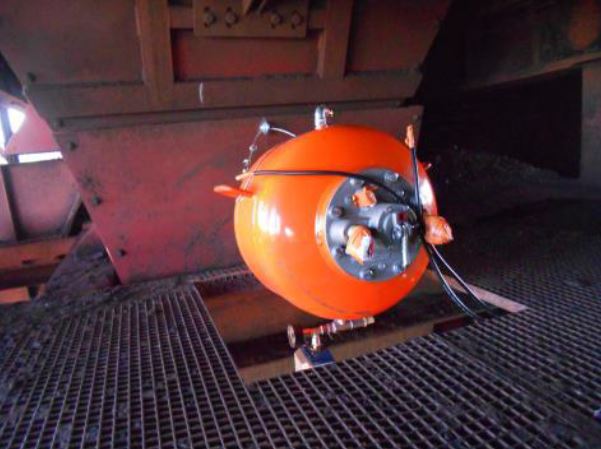 Arcelor Mittal contacted Martin Engineering. Martin recommended the installation of Martin® Hurricane Air Cannons on the back of the chute with a Martin® SMART™ Series Jet Nozzle programmed to fire every half hour.
Martin® Air Cannons improve material flow in silos, bins, bunkers and storage vessels, by knocking down rat holes, blockages and buildups, to boost plant efficiency. The Martin® SMART™ Series Jet Nozzle eliminated the time and cost of cutting holes and breaking refractory to replace worn out nozzles.
Results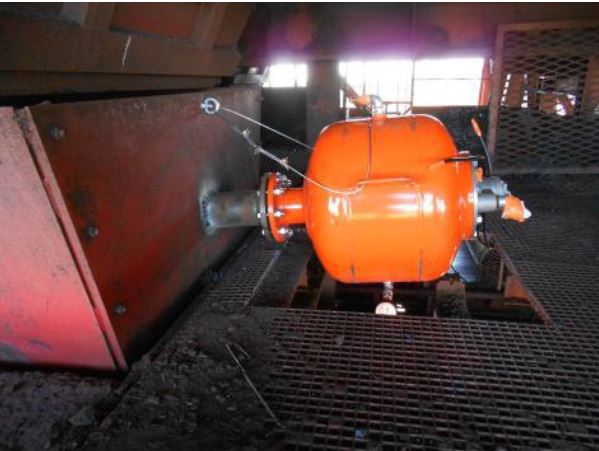 After the first month, Arcelor Mittal reported an 80% reduction in the number of stops for cleaning. Additionally, Arcelor Mittal has started the process to add this solution to all of the transfer points experiencing similar problems.

We've solved your problem somewhere before!
While your problem seems unique and frustrating, with 70+ years of solving similar problems around the world, and with the most experienced and educated people on our teams, we can assure you that we've "Been There, Done That." At least close enough to know what needs to be done next and adjust for your situation.
Put Us To The Test For Free! Let Us Give You a Solution.
Call Us Today
800-544-2947