Air Cannons Improve Material Flow While Optimizing Limited Space
Problem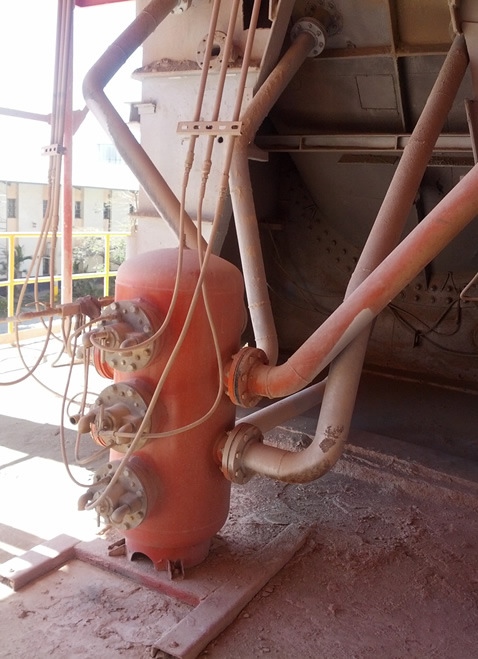 At a cement plant in Panama, workers were experiencing some difficulties achieving their volume needed due to the preheater's spoon. The issue developed because the number of air cannons needed to keep the material flowing was limiting the physical space. The plant realized they needed to address the problem and find a solution that would fulfill the primary function of promoting material flow, but also optimizing space.
Solution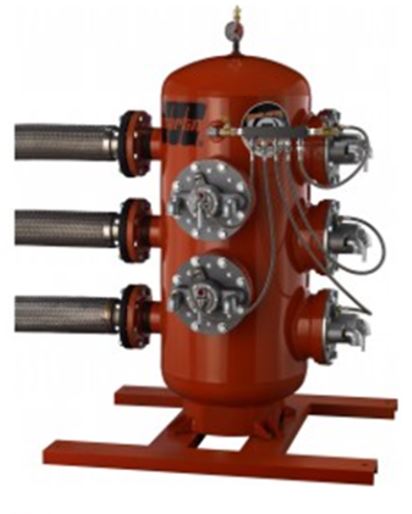 To eliminate the problem, Martin recommended the installation of the Martin® Multi Valve Air Cannon which has an advanced valve design with up to five independent valves housed in a single tank. This unique design gives five points of application in a single container, which provided a solution to the space problems presented at the plant. The cannon was installed in the preheater´s spoon to provide even more physical space to the area.
Results
The installation of the Martin® Multi Valve Air Cannon resulted in greater access to the preheater´s spoon. The customer is happy with the change and now has better access to the preheater and is better able to keep the area clean. The maintenance process has also improved because now there is a single cannon in a more accessible location. The staff at the plant was fully satisified with the operation of the product, which led to the purchase and installation of two additional cannons -- one in 2013 and another in 2014. The second cannon was installed in the smoke chamber to give better accessibility, making it easier to inspect the equipment. Finally, the third cannon was installed in the upstream pipeline, to check the north wall of the preheater tower without space problems. The plant is expected to purchase another air cannon for process improvement purposes in another area of the plant.

We've solved your problem somewhere before!
While your problem seems unique and frustrating, with 70+ years of solving similar problems around the world, and with the most experienced and educated people on our teams, we can assure you that we've "Been There, Done That." At least close enough to know what needs to be done next and adjust for your situation.
Put Us To The Test For Free! Let Us Give You a Solution.
Call Us Today
800-544-2947