MartinPLUS® Silo Cleaning Service Clears Cement From Storage Vessel
| | |
| --- | --- |
| Solutions | Silo Cleaning |
| Industry | Cement |
| Customer | Eagle Materials Illinois Cement in LaSalle, IL |
Problem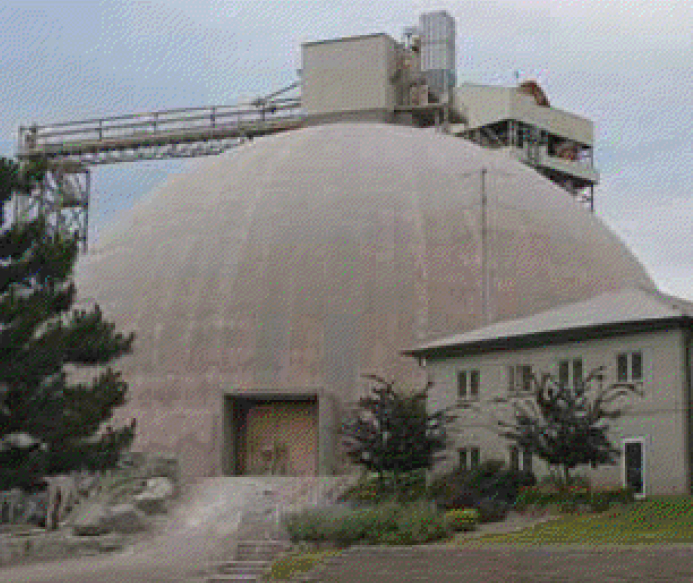 The Eagle Materials Illinois Cement facility experienced severe blockage of Type I cement in its 80,000 ton capacity storage silo when a support cable on the reclaim screw conveyor came loose, sending thousands of pounds of material down into the silo at one time. Like most cement manufacturers, the plant uses large storage vessels to hold finished material until its ready for shipment. At the LaSalle facility, the domed storage unit is 99 feet tall and 186 feet in diameter.
Solution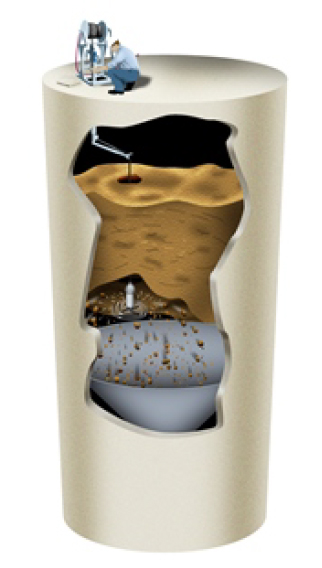 Illinois Cement contacted Martin Engineering for assistance, and technicians were on site to inspect the situation the next day. They reviewed the options and determined that the best approach was to employ the Martin® Heavy Duty Whip. Powered by compressed air, the Whip's patented gyro motor can use a variety of flails and cutting edges to knock down accumulated material without damaging storage vessels. With the unique whip design of the cleaning equipment and some round-the-clock dedication from a Martin Engineering crew, the accumulation was efficiently cleared and loaded out, allowing repair personnel to set up a crane and lift the auger back into position.
Results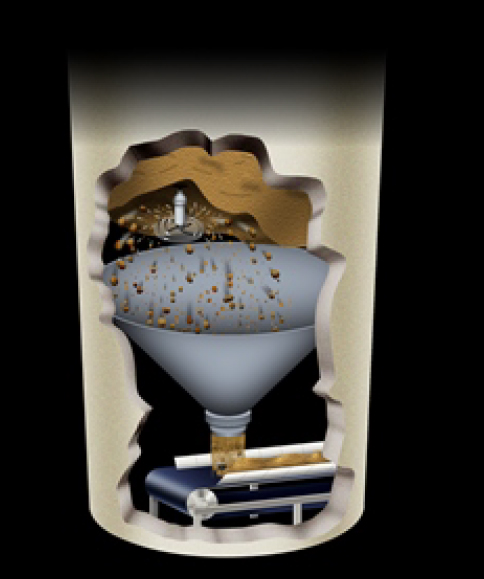 With the reclaim conveyor repaired and the process back up and running, Illinois Cement was asked to summarize the experience. "The crew's performance was excellent. Martin Engineering was very responsive, and provided an innovative solution to the problem. We had good communication throughout, and all work was done in a safe manner."

We've solved your problem somewhere before!
While your problem seems unique and frustrating, with 70+ years of solving similar problems around the world, and with the most experienced and educated people on our teams, we can assure you that we've "Been There, Done That." At least close enough to know what needs to be done next and adjust for your situation.
Put Us To The Test For Free! Let Us Give You a Solution.
Call Us Today
800-544-2947