Return Reservoir
Features and Benefits:
Air cannons stay powerful and effective while consuming less air and shortening the refill cycle time
Cut air cannon use of plant air by 50%, with resulting savings on plant efficiency and air cost
Retrofits onto Tornado Air Cannon valves
Our technicians and engineers are available to provide expert advice and assistance on this product and all of your bulk material handling questions and problems. Please contact us today and let us help!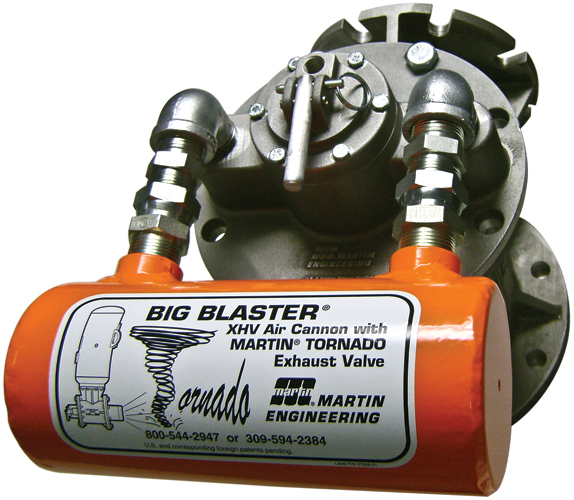 Wait! Consider Our Free Expert Assistance For Any Technical Decisions...
9 out of 10 customers benefit from our expert advice. We highly suggest you take advantage of this Free Assistance to ensure proper product selection and consideration of all components needed to solve your problem. Use the contact options below to get started!
Call Us Today
800-544-2947