Idler Conversion Kit
The Martin® Idler Conversion Kit is a simple retrofit that links two or more troughing idler frames, replacing the wing rollers with Martin® Slider Bars. It utilizes existing idler frames and center rollers and conforms with idlers from a wide range of manufacturers.
Features and Benefits:
No more sag; no more spillage! Sealing systems are more effective on stable belt line
Stable belt support without belt sag, there's no risk of material becoming wedged in pinch points to gouge belt
Replace wing rollers easily; kit conforms to a wide range of idler manufacturers
Retrofit kit uses existing idler frames and center rollers for an economical improvement of your conveyor
Protected by U.S. Patent No. 4,898,272
Our technicians and engineers are available to provide expert advice and assistance on this product and all of your bulk material handling questions and problems. Please contact us today and let us help!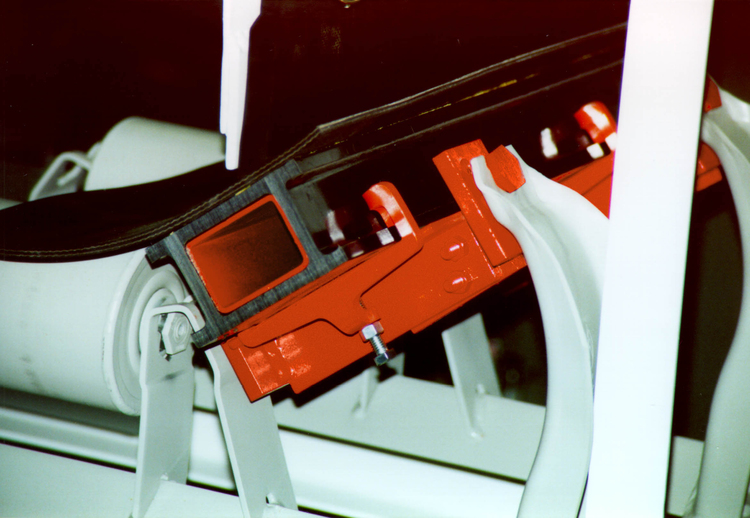 Call Us Today
800-544-2947