Dust Bag
The Dust Bag is a passive dust collection system that gets installed above the conveyor loading zone to capture dust without an energy-consuming fan. When loading stops, the Martin® Dust Bag relaxes to return material to belt.
Features and Benefits:
Passive filtration system cleans air without mechanical collection
Satin nylon construction withstands positive pressure under crushers and other air sources
Suitable for use where air flow is below 1000 cfm (28,320 l/minute)
Both Standard and Static Dissipating Bags are available 12-inch (300-mm) and 24-inch. (600-mm) diameters. Use the 24-inch. (600-mm) diameter bag when air flow is greater than 450 cfm (12,750 l/minute)
Clamped in place, bag is equipped with a hanging grommet and a grounding strap to disperse static electricity
Our technicians and engineers are available to provide expert advice and assistance on this product and all of your bulk material handling questions and problems. Please contact us today and let us help!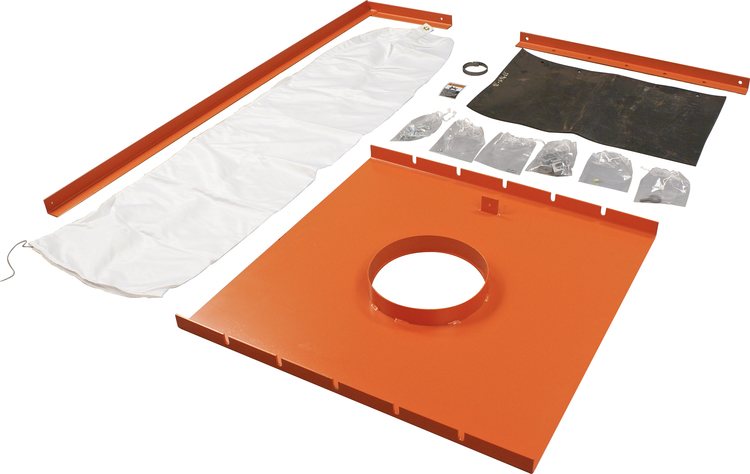 We Solved Their Problems!
Let us help you solve yours as well. All products and services provided by Martin Engineering carry our Absolutely No Excuses Guarantee. If we don't solve your problem, we will fully refund your money or provide a different solution for you. Period.
Call Us Today
800-544-2947