Impacting Railcar Vibrator
The Impacting Railcar Vibrator's forceful impacts provide powerful vibration to move even compacted material from hopper cars, keeping railcar unloading clean, safe and efficient.
Features and Benefits:
Linear vibrator provides powerful force to boost material flow.
Lightweight vibrator and shoe make mounting/dismounting a strain-free procedure.
Compact vibrator and mount assembly provides plenty of power to unload the most stubborn materials.
Vibrator and wedge system weighs only 48 lbs (21 kg), reducing risk of injury from manhandling large, cumbersome vibrators into railcar brackets.
Our technicians and engineers are available to provide expert advice and assistance on this product and all of your bulk material handling questions and problems. Please contact us today and let us help!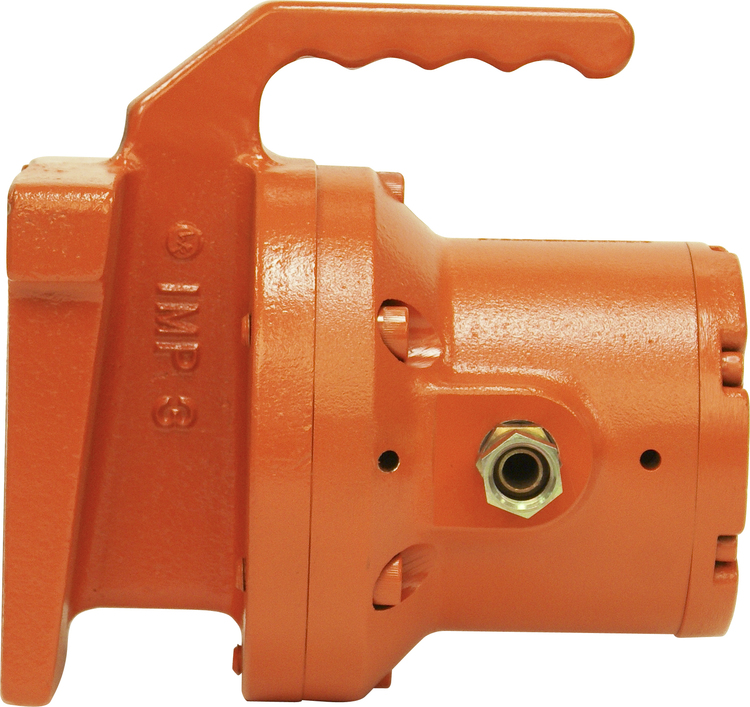 Wait! Consider Our Free Expert Assistance For Any Technical Decisions...
9 out of 10 customers benefit from our expert advice. We highly suggest you take advantage of this Free Assistance to ensure proper product selection and consideration of all components needed to solve your problem. Use the contact options below to get started!
Call Us Today
800-544-2947