Slider Cradle
Installed under the skirtboard of a transfer point, Martin® Slider Cradles support the edges of the belt to eliminate sag. These cradles prevent transfer point spillage by stabilizing the belt's path and allow the effective sealing of the belt edge. Cradles are available with high-performance UHMW or Stainless Steel Bars to match application requirements.
Features and Benefits:
The Martin® Slider Cradle supports the belt edges, allowing an effective seal
Slider Cradle eliminates pinch points where trapped material can gouge the belt
Conveyor belt glides over UHMW bars without heat buildup
Use both top and bottom of unique "box bar" to provide dual-wear surfaces for double wear life
Slider Cradle adjusts for wear easily with simple tools
Fits any troughing angle. One bar per side for belts 18 (457 mm) to 42 inches (1067 mm); wider belts require two bars per side. Center bar or rollers may be required.
Protected by U.S. Patent No. 4,898,272
Our technicians and engineers are available to provide expert advice and assistance on this product and all of your bulk material handling questions and problems. Please contact us today and let us help!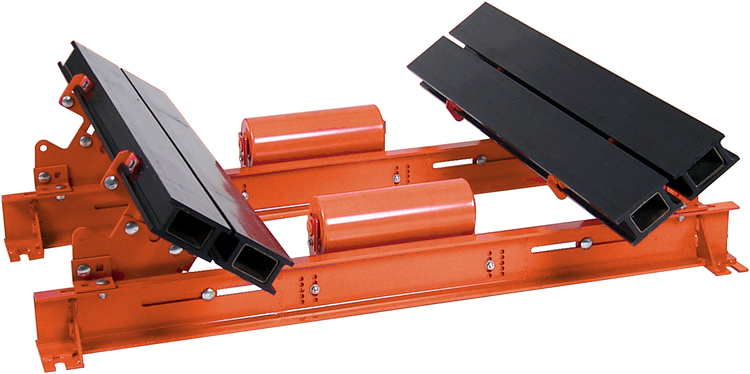 We Solved Their Problems!
Let us help you solve yours as well. All products and services provided by Martin Engineering carry our Absolutely No Excuses Guarantee. If we don't solve your problem, we will fully refund your money or provide a different solution for you. Period.
Call Us Today
800-544-2947