Tail Sealing Box
To conquer the age-old problem of material spilling off the tail of the conveyor, install the Martin® Tail Sealing Box. Installed on the rear of the chutework, the box uses Martin® ApronSeal™ Skirting and Strip Rubber to create an effective seal to keep material on the conveyor.
Features and Benefits:
Seal keeps material from sliding off the belt
Belt motion deflects tail seal to prevent accumulation at back of box
Deflected sealing strip contains rollback without scraping off adhered material
Return material to belt through easy-opening Martin® Inspection Door
Field-welded on chute wall to ensure precise fit
Our technicians and engineers are available to provide expert advice and assistance on this product and all of your bulk material handling questions and problems. Please contact us today and let us help!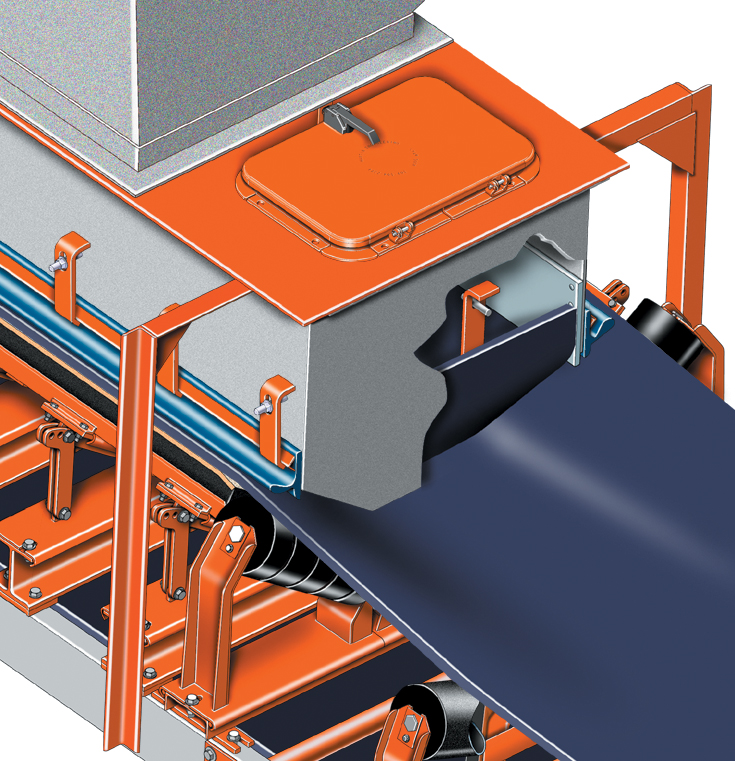 We Solved Their Problems!
Let us help you solve yours as well. All products and services provided by Martin Engineering carry our Absolutely No Excuses Guarantee. If we don't solve your problem, we will fully refund your money or provide a different solution for you. Period.
Call Us Today
800-544-2947